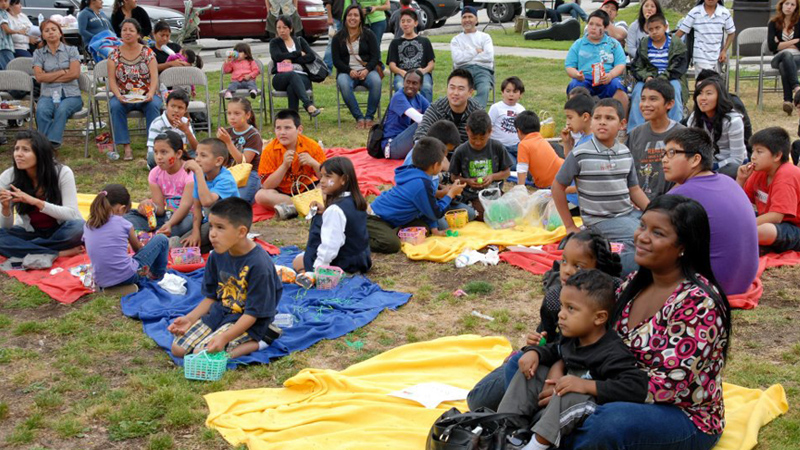 The San Bernardino Healthy in Nature — Equity Program (SHiNE) is foundational in creating change and hope for the San Bernardino Community. This program is founded on the belief that all Californians deserve access to nature and enjoy the great outdoors. For too long, many communities in San Bernardino have faced barriers to participating in nature. SHiNE aims to create new and exciting opportunities for underserved and underrepresented populations to meet the needs of these communities.
Dates & Times
Workshops
The SHINE program workshops take place at the Jardin de la Salud in San Bernardino at least once a month on Sundays. Times vary depending on the type of activity that is planned that week. The workshops are open to the community and for people of all ages. 
Day Trips
Day trips happen at least once a month and take place during the weekend. These excursions extend throughout the entire day (~6 hrs). Most Day trips are exclusively for kids ages 14-18 but we do have trips for families planned throughout the year. 
Overnight Trips
Overnight trips occur about four times a year and are exclusively for teens ages 14-18 (high school age kids). 
Volunteer With Us
Our volunteers make a difference by helping kids and adults achieve their goals. Sign up on our volunteer portal.
Support Our Work
The SHINE program is committed to helping our community members achieve more academically and professionally. You can help us make a difference — make a tax-deductible donation today.
Creating Opportunities For Youth to Experience The Outdoors