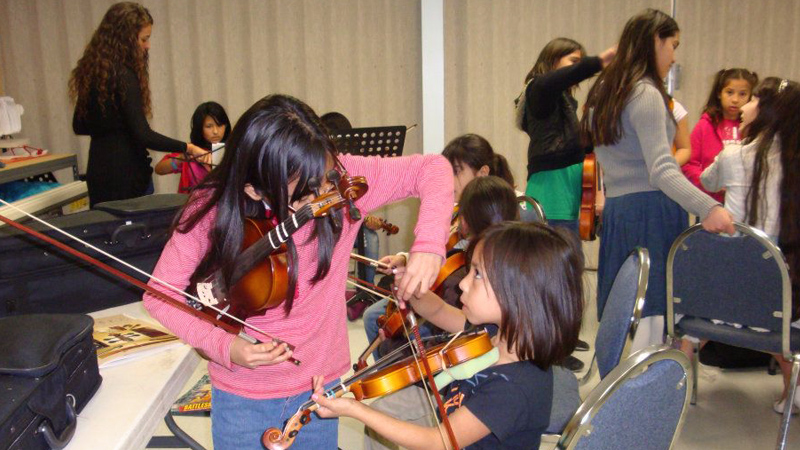 Our music tutoring program is designed to introduce music to kids ages 5–18 from our local community. Many kids in the area do not have the opportunity to participate in music education or learn how to sing or play an instrument.
LLU student volunteers teach proper technique, theory, and music reading on a weekly basis to kids learning violin, cello, guitar, piano, choir, and more. We also have a limited number of instruments and cases available for kids who are learning.
Dates & Times
Wednesdays from 5 – 6:30 p.m.
Volunteer With Us
LLU student volunteers are needed to teach kids about music theory and how to play an instrument (violin, cello, guitar, or piano). Each week, you'll either partner one-on-one with a child to teach an instrument or with a group of children to teach music theory.  
Consistency is key in developing a relationship of trust with your student so you can mentor them beyond the notes on a page. For this reason, there is an academic year commitment for music tutoring. Sign up on our volunteer portal. 
Support Our Work
Our music tutoring program is committed to helping kids in our community connect to music. You can help us make a difference — make a tax-deductible donation today. 
Teaching Music to Kids in Our Community