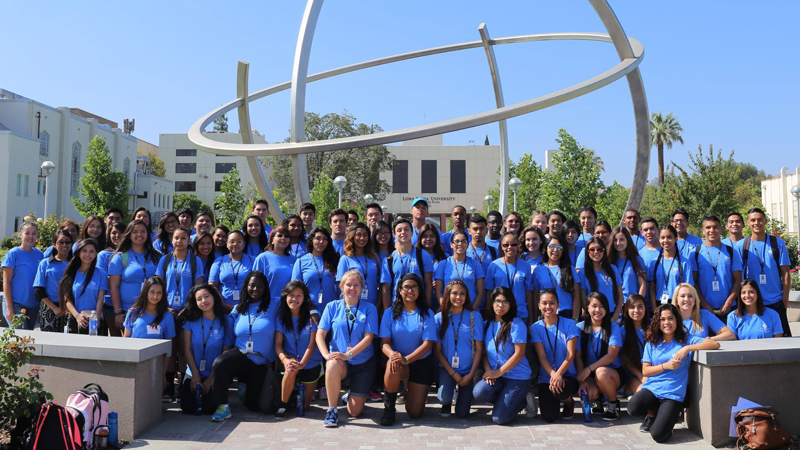 Community-Academic Partners in Service (CAPS) is part of Loma Linda University's Institute for Community Partnerships (ICP). We strive to enhance student learning and address the needs of our local community through service.
CAPS offers a variety of programs that foster mutually beneficial partnerships between our university and the community, from music and tutoring to health education. We encourage and support all forms of community engagement, including direct service, volunteering, service-learning, community-based research, philanthropy, and advocacy. CAPS also acts as a portal for community-based service organizations seeking university support.
CAPS serves as a central organization for LLU students, staff, and faculty who are passionate about serving and learning in the local San Bernardino community. Service learning is an important requirement for all LLU students, providing resources and experiences critical to understanding and meeting community needs. By practicing mutual learning and reciprocity in service, students learn the attitudes, values, and skills to be a lifelong community-engaged practitioner.
Our Commitment
We're committed to helping unite the world in Christ's love and compassion. Starting right here in our community, we're building bridges between Loma Linda University and the greater Inland Empire. We strive to promote both local missions and community-engaged scholarship in ways that uplift our vision to live to give.
Our History
CAPS was founded in 2005 by university president, Dr. Richard Hart, and various dedicated faculty, including Dr. Leslie Pollard and Dr. Juan Carlos Belliard. Their goal was to foster mutually beneficial relationships between Loma Linda University and the surrounding community. In keeping with the university's mission to continue the teaching and healing ministry of Jesus Christ, CAPS would develop programs to meet the needs of both students and community members.
Since then, our office has grown tremendously and now offers many exciting programs and volunteer opportunities. Some of our milestones include:
In 2014, we opened our La Escuelita Family Resource Center at Indian Springs High School. In the program, adults can lean on workshops for employment resources, mentoring, nutrition, ESL, aerobics, and more.
As the sponsor of the Healthy Neighborhood Projects, LLU Student Association's Community Service Group, and Goal 4 Health Soccer League, we involved over 350 LLU students in year-long activities. We also involved over 500 students in short-term projects and events.
We've counted over 600 youth and parents in our year-long programs, and about 300 who were served in short-term programs and events (such as our Christmas Fiesta, Alternative Spring Break, and HNP Carnival).