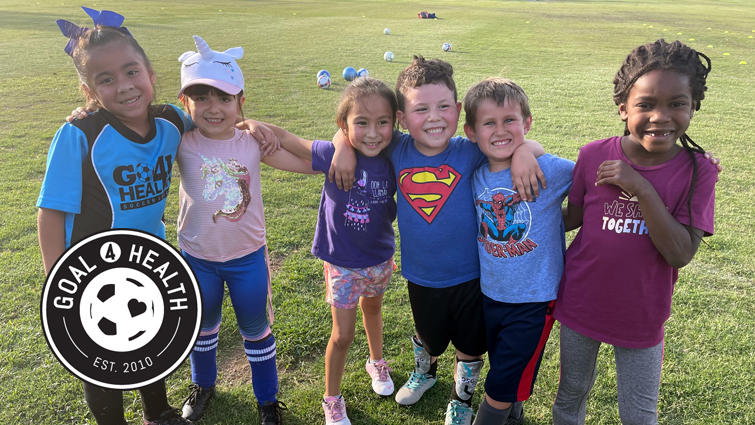 Important Update: Registration for the 2023 season is now open.
Goal 4 Health provides a safe, respectful environment where kids and families develop meaningful, long-lasting connections in a fun soccer league. We welcome participants from across our community to connect through play, learn through healthy living activities, and thrive in a program with Christian values.
We have teams for children ages 3-14 and a ladies league for girls and women 14 and older.
Healthy Living Activities
What sets our league apart from others are healthy living activities, where participants learn about important topics in health education (such as hydration, nutrition, and sportsmanship). During practices at the Drayson Center Superfields, participants join interactive, age-appropriate presentations led by LLU student volunteers. Our presentations help our community get the information and resources needed to make healthier lifestyle choices.
A Soccer League for the Whole Family