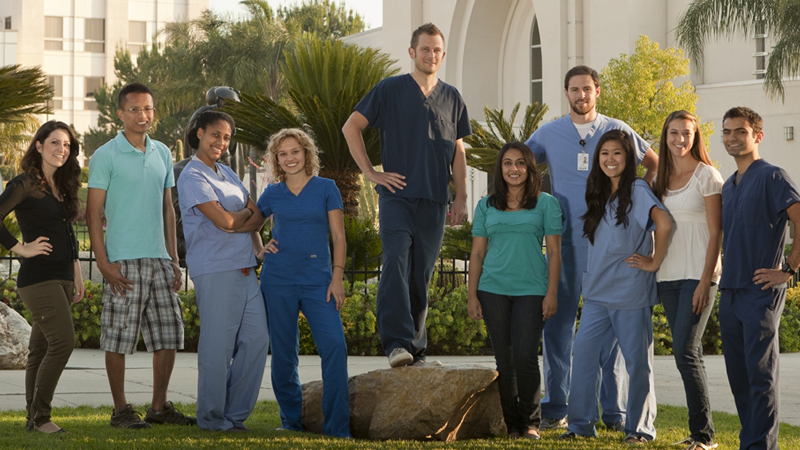 As stated in the Loma Linda University Handbook, "Loma Linda University is committed to preventing communicable disease transmission among its faculty, staff, students, and the patients they serve through a program that includes education, immunizations, safe environments, and provision for special protective measures where scientific literature identifies a risk of transmission."
It is the responsibility of all Loma Linda University students to remain up-to-date on all required vaccinations. Exceptions may include students whose entire program is completed off campus.
If immunizations or TB screening requirements become out of date, a health hold will be placed on the student's registration portal. Please allow 2-3 business days for processing to clear registration holds. If submitting documentation, delays may occur if these are incomplete or inaccurate.
Current students are able to renew their annual Tuberculosis screening, receive booster shots and vaccinations at Student Health Service at no cost if currently enrolled in the Risk Management Student Health Plan. 
Reminders for Current Students:
Tuberculosis Screening
Current students are required to have annual Tuberculosis screening. Effective June, 2021, the annual surveillance is a QuantiFERON blood test.
Please Note: If you test positive, you will complete the TB Screening form and submit this information to Student Health Service.
If you received your QuantiFERON blood test outside of Student Health Service, you can submit a copy of your results to Student Health Service via one of the following:
Fax: 909-558-0433
E-mail: studenthealth@llu.edu
Mail: Student Health Service
24785 Stewart Street Suite 111
Loma Linda, CA 92354
QuantiFERON Walk-in Hours:
Tuesday
Wednesday
Thursday
PPD Testing Walk-in Hours:
Monday through Friday, except Wednesday after 11:30 am and Thursday 
Influenza Vaccines And Additional Immunization Requirements
Influenza vaccinations are a yearly requirement for all on campus students. Student Health Service will schedule vaccination clinics with each of the University's Schools to help you meet this requirement. 
Loma Linda University complies with state and federal regulations relating to communicable disease prevention and reserves the right to require additional mandatory vaccination of the student population if deemed necessary.
International Travel Vaccines
Travel vaccines are available during the International Travel Clinic every Wednesday from 1:30 p.m. – 4 p.m. (Evans Hall, Suite 111). This clinic operates on a walk-in basis only.
Center for Health Promotion - Travel Clinic Hours:
Wednesday
1:30 p.m. - 4:00 p.m.
If you are traveling internationally as a group, we suggest you schedule a group appointment with our travel clinic physician.
Call 909-558-4594 to schedule a group appointment.