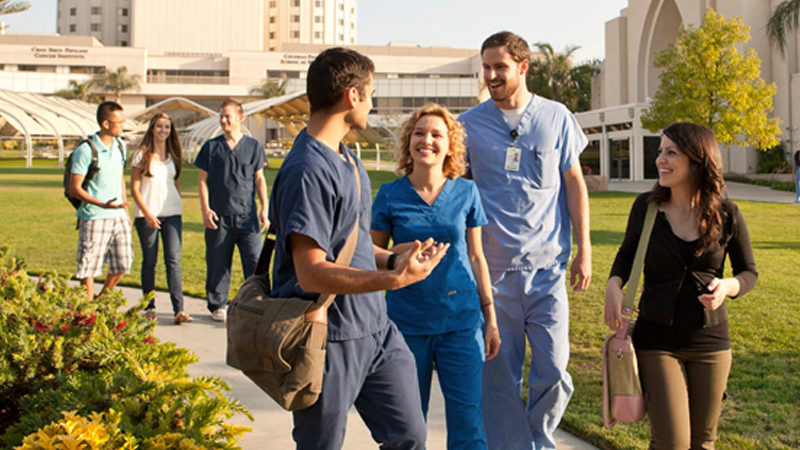 Our Services
Primary Care
Women's Health, including Family Planning
Immunizations
Health Clearance
Annual TB screening
Annual Flu Shots
Lab Services
Travel Clinic
Telehealth Visits
Contact Information
Student Health Service
24785 Stewart Street, Evans Hall, Suite 111
Loma Linda, CA 92354
Phone: 909-558-8770
Fax: 909-558-0433
Clinic Hours*
Monday - Thursday
8 a.m. - 12 p.m.
1 p.m. - 5 p.m.
Fridays
8 a.m. - 12 p.m.
Walk-in Hours
Monday - Friday
8 am - 12 p.m.
*Hours may vary during holidays
Please note: No TB/PPD skin tests given on Thursdays
Appointment Information
Scheduling
We encourage students to make appointments as walk-in times are limited.
To make an appointment, call 909-558-8770
or log onto your MyChart to request an appointment
or stop by our office to speak with a Patient Service Representative about available appointment times
Coverage
Student Health Service is the primary care provider for Loma Linda University students. All students will need to present their primary insurance card for any visits at Student Health Service, as the LLU Student Health Plan administered by Risk Management is the secondary coverage. If you do not have a primary insurance, the LLU Student Health Plan will be the primary coverage.
Please be aware that even though most primary insurances require a co-pay, there will be no co-pays for any Student Health Service visits if the student is currently covered by the LLU Student Health Plan.
For further information call Risk Management at 909-651-4010. You may also refer to Student Health Plan Summary (PDF) and Student Health Plan (PDF).