Campus Parking
Not sure where to park?
Our online parking app shows you which parking lot to use for any location on campus. Just enter your destination and search.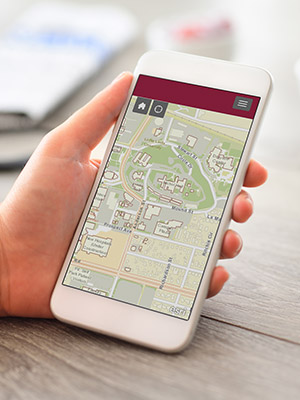 Student, Faculty & Employee Parking
Students, faculty and employees are required to register their vehicles to park in campus lots. Access the online parking system to perform the following actions:
Create your account
Update vehicle information
Apply for or renew a permit
Pay or appeal a violation
Update account information
License plate recognition (LPR) is used to identify all vehicles in campus parking lots. The LPR system scans each vehicle's license plate — any vehicle not authorized to park in a lot will be issued a parking citation. Any student's, faculty member's or employee's vehicle not registered in the system will be identified and cited.
Contact Information
Parking Department
The Parking Department is responsible for parking regulations, permits and enforcement.
11206 Campus St.
Loma Linda, CA 92354
Phone: 909-651-3025 or extension: 53025
Fax: 909-651-5488 or extension: 15488
Hours of Operation
Monday - Thursday: 7 a.m. to 5 p.m.
Friday: 7 a.m. to 2 p.m.
Transportation Department
The Transportation Department is responsible for transportation services for all Loma Linda University Health entities. These include shuttle services, VIP services, airport transport, special event transportation, driver safety training and commercial driver training.
125 Club Center Dr.
San Bernardino, CA 92408
Phone: 909-651-3020 or extension: 53020
Hours of Operation
Monday - Friday: 6 a.m. - 9:30 p.m.