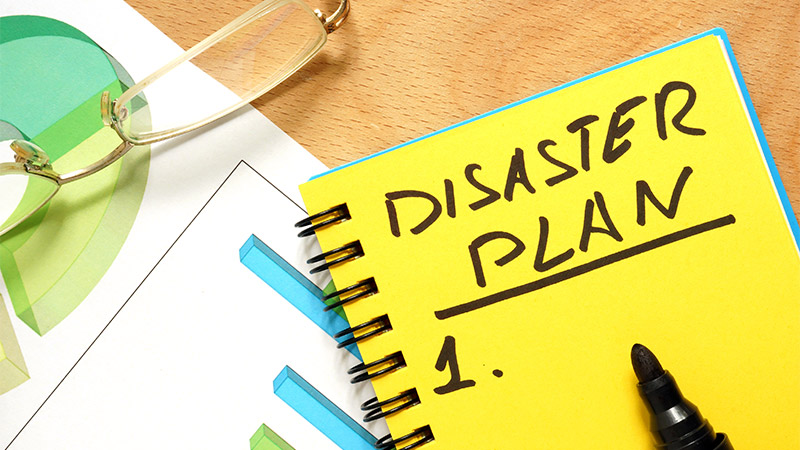 Family Disaster Plans
A Family Disaster Plan allows each member of your family to know what to expect and what to do in the event of an emergency or disaster. Whether you write your plan out, create one in an online app, or talk about your plan in detail, it is important to involve each person in your family. Once everyone in your family knows and understands the plan, it becomes the foundation of your family's disaster response. 
 
Key Steps in Your Plan
Assess Your Home's Hazards and Threats
Recognizing the local hazards and threats your family faces allows you to take actions to mitigate your risk, such as increasing your defensible space around your house, making structural improvements to secure a foundation, making a shelter-in-place kit for a hazardous material spill, or simply stockpiling the right supplies to carry you through a specific hazard.
Include an Evacuation and Relocation Plan
There are two situations that you should address in your family disaster plan.  1. Where you will meet if there is an emergency inside your home, such as a house fire, and 2. Where you will meet if you can't get back to your community after a regional disaster.
A pre-designated spot outside your home allows everyone in your household to quickly determine who is there and who is missing. Be sure to drill on at least two ways to get out of your home during an emergency, too!  
You will also need a designated meeting location away from your community, in case you can't get back home due to road closures and can't communicate with your loved ones because communication infrastructure is down. This might be a safe, centrally located place to which everyone can walk.   
Define How You Will Communicate
A family communications plan outlines how you will communicate after a disaster and check on the status of family. Text messages will get through in overloaded telecommunications infrastructure before phone calls. Social media can also help you stay connected and create redundant pathways for communication. There are even many smartphone apps that will help you to connect after a disaster. Finally, having an out-of-state emergency contact is still recommended. Whatever you choose, everyone should know the communications plan. 
List Essential Equipment and Supplies
Your disaster equipment and supplies checklist should reflect the size and needs of your family. The larger your family, the more equipment and supplies you'll need, such as food and water. Infants and toddlers will need diapers (and clothes in their current size!). Older adults may need medications, eye-glasses/reading glasses, or hearing aids to function well. And pets should have a checklist of their own, including food, water, and possibly even carriers for small animals. It takes time to build your disaster supply kit, but it will be easier to get started once you have a well-established checklist.   
Ensure the Family Trains and Maintains the Plan
The final component of a family disaster plan is making sure that everyone in the family is familiar with the plan. One of the best ways to do this is to conduct one or two drills each year to test evacuation and relocation points, update and confirm emergency contacts, and check for expired items in your emergency supplies. Disaster preparedness is best done with everyone, so involve the whole family!  
Resources