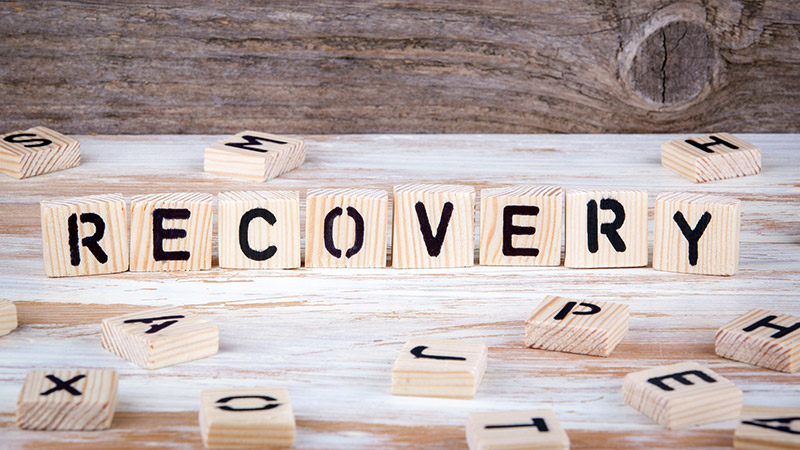 Disaster Recovery
When disaster strikes, the focus is often on immediate survival. But once the crisis passes, thoughts turn to recovery and what it will take to return back to normal. Recovery takes many forms such as physical recovery, emotional recovery, and financial recovery. The extent and duration of the recovery phase may be significantly dependent on a disaster survivor's resources. These resources in turn often depend on insurance. One of the most important steps we can take to prepare for disaster recovery is to have adequate insurance. Let's review the main types of insurance that are relevant to disasters.
Types of Insurance
Homeowners insurance There are generally two main components to homeowners insurance. The first is liability insurance, which provides coverage in situations where you negligently cause damage to someone or something else. The second component is property insurance, which provides coverage for your dwelling and personal property. Property insurance can be either for a set amount or for replacement value. If it is for a set amount, insurance coverage will stop when that limit is reached, even if it is not sufficient to replace the lost property. Homeowners insurance usually covers losses caused by hazards such as: 1) fire and lightening 2) smoke, 3) theft and vandalism, 4) falling objects, 5) windstorms (e.g., hurricanes and tornadoes), 6) hail, and 7) the weight of ice, snow, or sleet. On the other hand, homeowners insurance does not cover damage caused by floods, earthquakes, or even landslides. These events require separate insurance as discussed below.
Renters insurance: If you do not own your dwelling, you can still purchase insurance to cover your potential losses through renters insurance. Like homeowners insurance, renters insurance generally includes both coverage for loss of personal property and liability coverage. Renters insurance covers the same types of events as homeowners insurance. Like homeowners insurance, it does not cover damage from floods or earthquakes.
Flood insurance: The risk of a flood varies from one geographic location to another. How do you know if you need flood insurance? The Federal Emergency Management Agency (FEMA) has analyzed and mapped the risk of floods across the country. In fact, you can go to https://msc.fema.gov/ portal and enter your address to look up your flood risk. If you fall within a flood zone, typically defined as an area with a 1% chance of flooding in any given year, flood insurance is available through the federal government's National Flood Insurance Program (NFIP) and a requirement of mortgage companies. This flood insurance should cover the physical structure of your house, generally on a replacement basis, up to a coverage limit of $250,000. Note that it will not cover outdoor property, damage that could have been avoided, living expenses, or vehicles.
Earthquake Insurance: Unlike car insurance, which is state mandated, and homeowners insurance, which is generally required by a lender, earthquake insurance is completely optional. Indeed, earthquake insurance is handled differently in various geographic locations. This makes sense because, as with floods, the risk of an earthquake varies widely depending on location. In California, many areas are at high risk of an earthquake. The California Earthquake Authority (CEA) is a publicly-managed, but privately-funded entity that offers earthquake policies through many insurance companies. CEA policies are written for the same limit as your homeowners policy (which means you cannot opt for a lower amount of earthquake coverage). The price of the policy depends on the deductible you select, which can be 5%, 10%, 15%, 20% or 25%. You can also obtain coverage for personal property and additional living expenses for additional premiums.Earthquake insurance does not cover outdoor property like landscaping, pools, fences, etc.
Confirming you Insurance Works for You
When you stop and think about all the things that can go wrong in life—not just in a major disaster—it becomes clear how important it is to have insurance in place to mitigate the impact of injury and damage. Take this month to review your own risks, both on a day-to-day basis, and in view of the risk of major natural disasters in your area. Talk with your insurance agent or provider. Do you have the insurance coverage you need? Will your policies cover the hazards that you could face in a natural disaster? Is your policy up-to-date and adjusted for inflation? If you can't answer yes to these questions, gather more information about what coverage is available to you and how much it will cost in order to determine your appropriate coverage. Most insurance agents are happy to answer these questions and help confirm you have the appropriate coverage.
Finally, recovery means that you are able to utilize the insurance coverage that you have to the full extent. After an insured loss, insurance companies will seek documentation on what was lost. For catastrophic losses, such as a fire, it is extremely helpful to have a complete record of your home's contents. An efficient way to document your property is to take pictures of each room, along with an individual photo of each major item and the contents of your closets, drawers, and cabinets. This will provide an easy reference for your belongings. Store this information off-site or in the cloud, so it is not lost if the house is destroyed
Resources