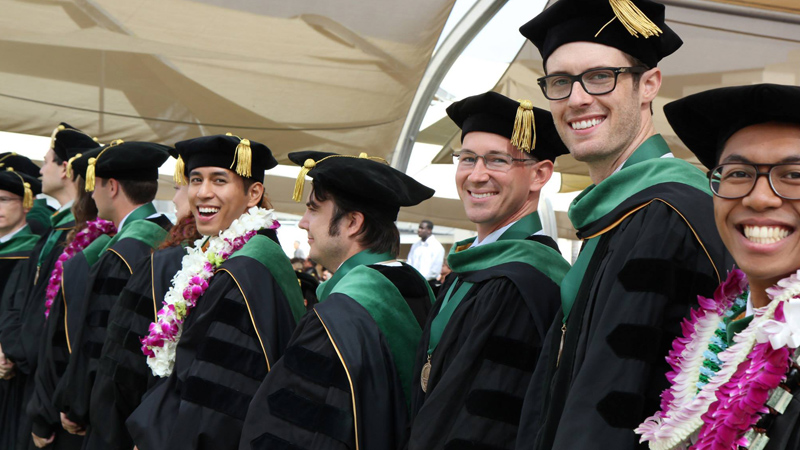 Academic Regalia (cap and gown)
The University will provide regalia for students who are eligible to participate (march) in the commencement ceremony. Graduation candidates must provide the Office of University Records with height and cap measurement to ensure that the correct regalia size is ordered. Candidates may update this information on the web at Student Login under the Personal Information Menu.
Regalia will be distributed by schools. Additional information may be obtained by contacting the individual school(s). 
Honor Cords
Undergraduates in baccalaureate programs who have earned a minimum 3.5 GPA at the start of the spring quarter before commencement, are eligible to wear the official University honor cords at commencement. Honor cords will be distributed by the graduate's school. Note: Eligibility to wear the honor cords does not guarantee or preclude designation of academic honors (cum laude, etc.) on individual diplomas/records, which are awarded only when all final grades are tabulated after commencement.
Diploma Name
Prospective graduates should verify with the University's student record system to ensure the accuracy and spelling of the candidate's name. Individuals who require a name change must complete a "Change of Name Request" and submit to the office of University Records using the Change Name document. Diplomas are pre-ordered for spring quarter expected graduates. Students who process name changes after February 17, 2023, will be charged $100 to reorder their diploma.
Graduation Announcements
Graduation announcements may be ordered through the Jostens website at www.jostens.com.