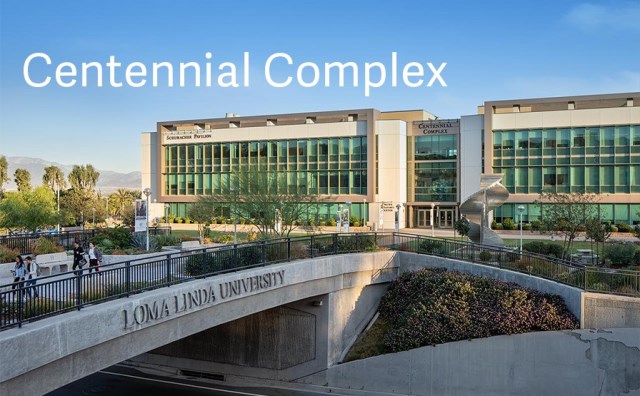 Loma Linda University (LLU) faculty, need to make a presentation, give a lecture, or book an event?
LLU students, do you need a space to study as a group?
LLU's stunning Centennial Complex houses many classrooms and spaces, including a conference center, all to meet your needs.
For academic purposes, spaces may be available at no costs to students. For more information regarding student rates please contact us.
To make a reservation please submit a request Here.
Need more information, email or call:
Yalda Kirklin | Office Coordinator, (909) 558-4748 Ext. 44748
ykirklin@llu.edu or edtech@llu.edu
Loma Linda University
Centennial Complex
24760 Stewart Street
Loma Linda, CA 92350
Availability and rates for reservations are subject to change