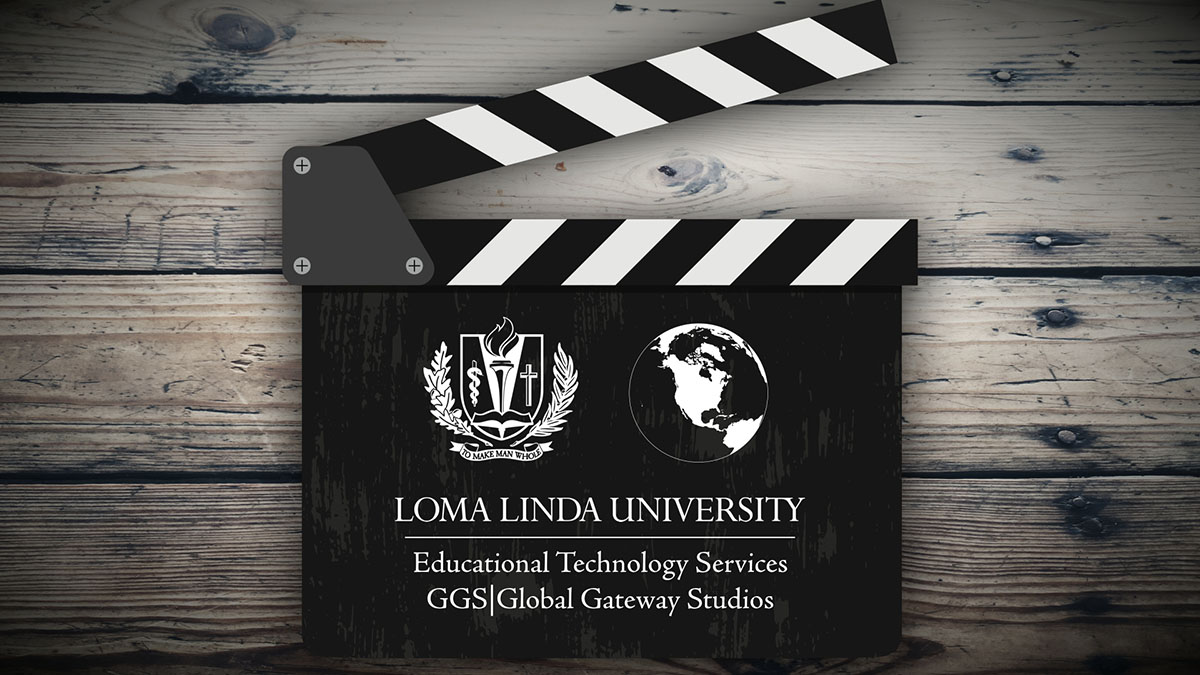 GGS|Global Gateway Studios (GGS) is a division of the Educational Technology Services (ETS)
Our Purpose:
Create educational video content to enhance the teaching and learning experience at Loma Linda University Health (LLUH).
Connects the LLUH community through live streaming educational & special events.
Support live-streaming with embedded video players in LLUH approved applications.
Our three studios:
Production studio
Post|Production studio
Faculty Media studio
Before submitting a request to book for services, be prepared and review the following:
Three phases of production:

Pre-production - Explore every detail of the production.
Production - Recording sessions.
Post-production - Varies in time depending on variables.

Approved locations for live streaming:

Centennial Complex
Damazo Amphitheater
Conference Center (4th floor)
GGS Main Studio

Offered production services GGS Production Services Sheet (pdf)
We request that you utilize the following master template for all LLU PowerPoint (PPT)
Signed release from required for all on-camera talent and the responsibility of the requesting department, access form HERE
To initiate services with GGS, please submit request HERE
To initiate services for the Faculty Media Studio only, please submit request HERE
Need more information:
Email: edtech@llu.edu | Fax: 909-651-4733
Find us on Vimeo - vimeo.com/globalgatewaystudios
Loma Linda University
Centennial Complex
24760 Stewart Street
Loma Linda, CA 92350
Rates and availability are subject to change