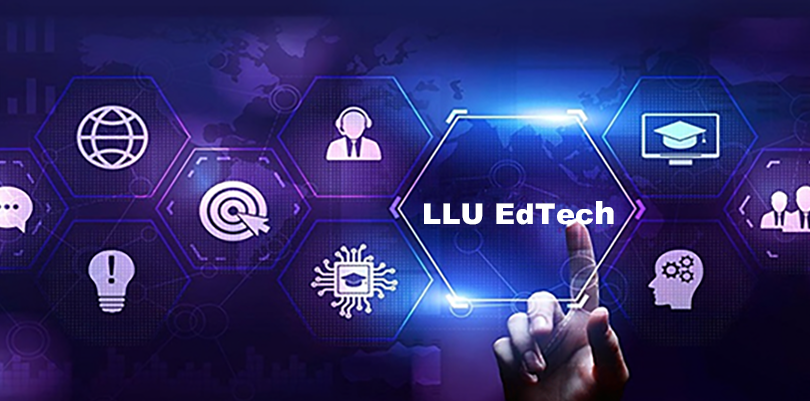 Educational Technology Services (ETS) would like to help you!
Welcome to ETS! Under the direction of Information Systems and the Office of the Provost, we are here to provide support to Loma Linda University faculty, students, and staff. 
ETS helps deliver compelling educational experiences to our students. Whether the course is online, face-to-face, or a hybrid, we are here to provide support.
Services we provide are:
Learning Innovation - Enhancing teaching and learning.
Events Media - Audio/Video support.
Video Production | Streaming - Studio production.
Events Management - Room reservations.
Installations - Learning Space configuration.
Need assistance? Send a request by email:
Email: edtech@llu.edu
Phone: 909-558-4748 ext. 44748
Meet Our ETS Team
Kirk Campbell, Executive Director
Fred Armstrong, Director - Learning Innovation
Yalda Kirklin, Office Coordinator
Vasilios Alagannis, Audio/Visual Technician - School of Medicine
Anel Albertao, Digital Education Specialist
Bobby Malingkas, Engineer - Video Production
Eric Manjarrez, Supervisor, Video Production
Ernie Martinez, Engineer - Video Production
Raphael Molinav, Digital Education Specialist
Ashley Pelton, Digital Education Specialist
Doris Serna, Application Business Analyst
Iris Solis-Pinedo, Digital Education Specialist
Ted Walker, Video Conferencing Engineer
Jason Weller, Supervisor, Events & Media
William "Chip" Wright III, Digital Education Specialist - School of Medicine