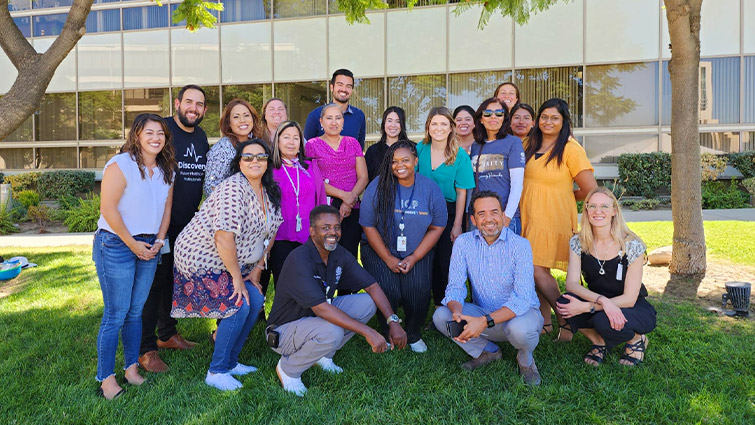 Throughout its 100 year history, the academic and clinical communities of Loma Linda University Health have been concerned about their local community. This concern resulted in various initiatives to improve the health and well being of many families and individuals. These initiatives came from both the Medical Center and the University, from clinical staff and hospital departments as well as from faculty, students, and staff of the University. These programs and events kept with the organization's motto "To Make Man Whole" and exemplified a commitment to continuing the teaching and healing ministry of Jesus Christ.
Through the years, many good ideas were launched, but only a few survived the inevitable transitions of personnel and funding. Of even more concern was the uneven application of these programs and their relative ineffectiveness through the years to significantly impact the local community.
Thus, the Institute for Community Partnerships (ICP) was created, under President Richard Hart's vision, to make the wider organization's community engagement meaningful, coordinated, and strategic. The Institute for Community Partnerships:
Upholds the values of collaboration, respect, equity, compassion, and excellence.

Seeks to work "with" the community rather than "in" the community, ensuring Loma Linda University Health is relevant and responsive to those it serves.

Strives to better understand and address the needs of the community while recognizing and capitalizing on its assets.

Seeks to integrate services from research to teaching through community-based participation and service-based learning.

Provides a supporting and coordinating role across the various schools and the Medical Center. In this way, ICP is positioned as the primary portal for community engagement between Loma Linda University Health and our local community.

Promotes and supports service-learning activities that are an essential component of our Mission ­Focused Learning environment, as well as the many Community Health Development initiatives of the Medical Center.
Our Community
Our focus is on the Inland Empire, or regions east of the Los Angeles metro area. This focus area extends to the desert areas of Riverside County and the high desert areas of San Bernardino County. Community can include individuals, organizations, government agencies, foundations, other colleges and universities, school districts, and much more!
Relationship to CAPS
While both ICP and Community-Academic Partners in Service (CAPS) share the goal of connecting with and befitting community, their roles differ. CAPS supports community service opportunities for students and runs several community programs both on and off campus. ICP supports community-based research and service-learning at Loma Linda University Health and strives to connect the organization with the local community through community engagement.
Community engagement is a long-term collaborative partnership between institutions of higher education and their larger communities for the mutually beneficial exchange of knowledge and resources (Carnegie Foundation for the Advancement of Teaching, 2014). Community service can be a one-time experience or on-going projects that do not necessarily have an academic or research foundation.
To learn more about what CAPS is doing and how to volunteer, visit their website.