Loma Linda University Information Services is introducing a new method for resetting your password. This new method will work if you need to update your password when it expires or if you have completely forgotten your password.
From your web browser go to https://serviceportal.lluh.org
Click on the Reset password link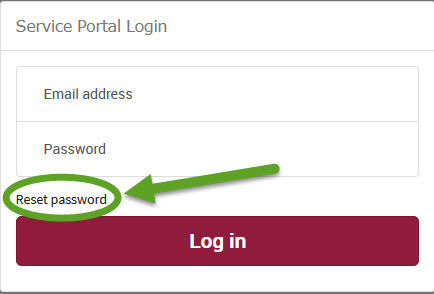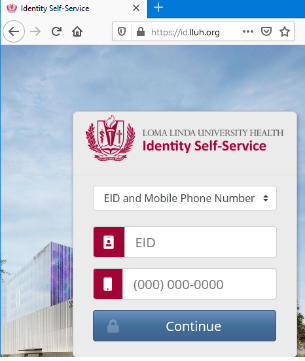 You will need to enter your EID number from your ID badge. It is found in the lower right corner of the badge and is a number that begins with 19
Enter your cell phone number.
If you get an error please contact the Help Desk so that they validate your account and add your cellphone number to the record if needed.
If your EID and cellphone entries match you will receive a four-digit code texted to your cellphone.
Enter that code on the webpage.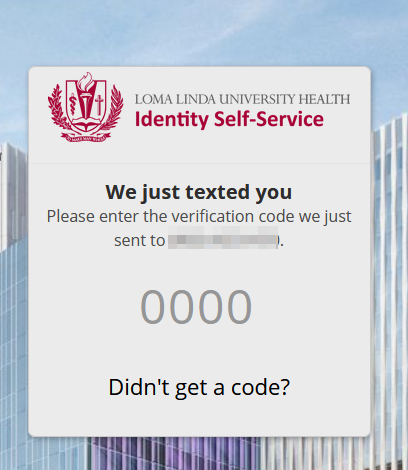 You can enter your new password on the following screen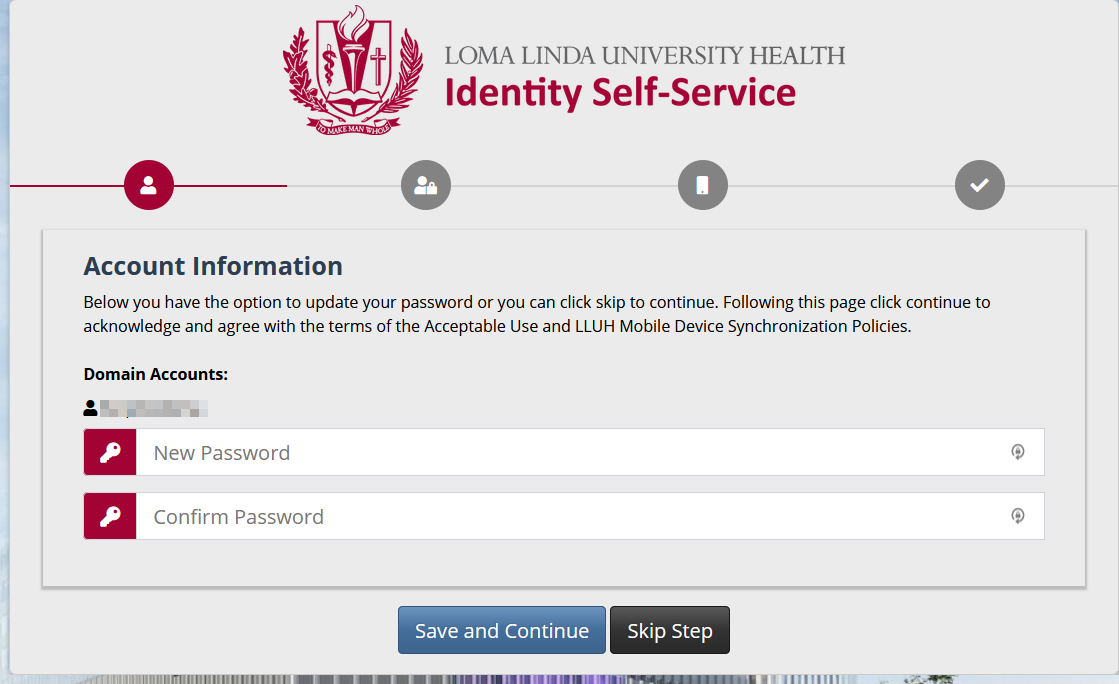 Then click "Save and Continue"
You will then be presented with a reminder page of the LLUH Acceptable Use Policy. Please review this policy and then click "Acknowledge and Agree"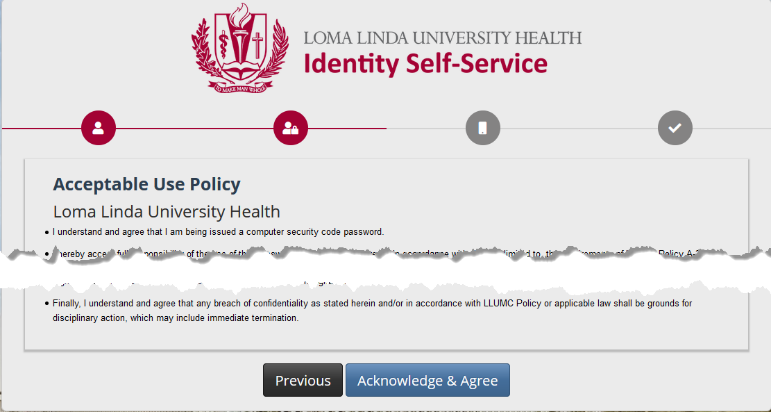 You will then be presented with the LLUH Mobile Device Synchronization Policy and Personal Attestation page. Please review this reminder page and then click "Acknowledge and Agree"
Finally, click on Confirm and Submit.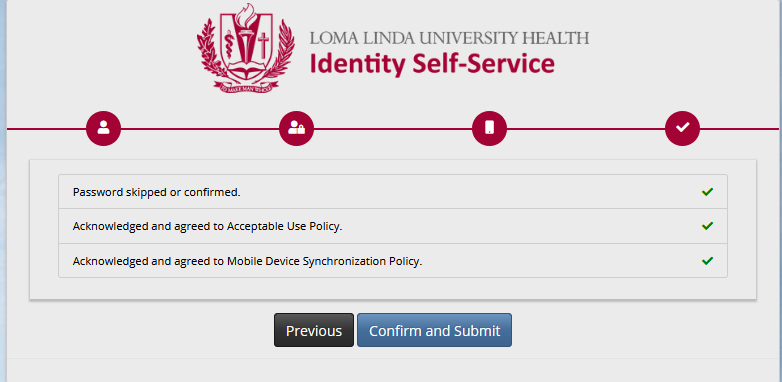 You will see the success page indicating that your password has been changed and is ready for use.