Program Description
The MS in Health Professions Educations degree is designed for health professionals who want to enhance the effectiveness and efficiency of student learning in the classroom and clinic. Loma Linda University offers two degree options as a health professions educator. Earn a graduate certificate or master's degree and....
Enhance the effectiveness and efficiency of student learning in your classroom or clinic
Plan more effective learning experiences in the classroom or clinic
Enhance your professional writing skills
Learn how to write better test questions and evaluate clinical performance with confidence
Improve student and peer evaluations of your teaching
Develop your skills in academic administration
Improve personal leadership skills
Gain respect within your field and be recognized by your peers for expertise in health professions education
State laws across the nation require universities to be authorized to legally deliver online education to students residing in states other than the home state of the institution. To view the list of states authorizing Loma Linda University online students, go to: https://home.llu.edu/education/office-of-provost/departments-and-divisions/educational-effectiveness/online-programs/llu-state-authorization



Program Length
Varies depending on course load.
Possible Careers
Educator, professor, or teacher in health related fields.
Application Deadlines
There are currently no published application deadlines.
Admissions Requirements
A bachelor's or higher degree from an accredited institution
GRE required for International Students
US or international licensure within a recognized health care profession
Computer and Internet Access
Web capabilities with your system
Skype account
Discipline Accrediting Agency
Loma Linda University is regionally accredited by Western Association of Schools and Colleges (WASC) Accrediting Commission for Senior Colleges and Universities.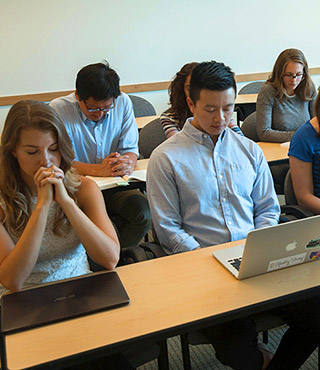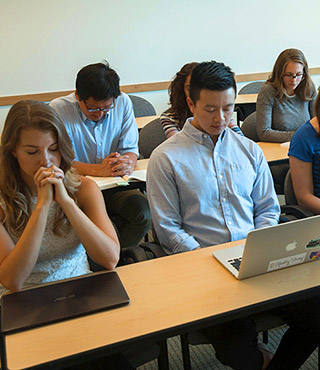 Integrating faith and health
Loma Linda University educates and encourages a balanced life by living our values of humility, compassion, justice, integrity, excellence, freedom and self- control. You will be surrounded by faculty who are committed to healthcare innovation and research while engaging your spirituality.
Expected Cost of Attendance
The following estimated cost of attendance is based on full-time attendance for the number of months enrolled per academic year. Estimated amounts may vary based on a number of factors. Students may use these estimates when applying for financial aid.
Required Program Costs
Academic Year 2023-2024
Year of Program


Months Enrolled

Year 1


9

Year 2


3

Tuition & Fees
$30,240
$10,080
Books, Materials, Supplies & Equipment Allowance


(May or may not be purchased through the school)

$750
$250
Other Educational Costs
Non-required costs that can be funded with scholarships/loans.
Year of Program


Months Enrolled

Year 1


9

Year 2


3

Living Expense (Food & Housing Allowance)


Students will be assigned one of the following Living Expense Budget Options:

On Campus Dorm
$10,800
$3,600
LLU Owned Rental Property
$17,280
$5,760
$18,180
$6,060
Undergraduate Dependent w/ Parents
$6,480
$2,160
Off Campus
$17,280
$5,760
Transportation Allowance
$3,150
$1,050
Miscellaneous Personal Expenses
$2,250
$750
Federal Student Loan Fees
$217
$190
Cost of Obtaining Professional License
0
0
Dependent Care


(See Budget Revision Request form)

Available upon Request
Disability-Related Expenses


(See Budget Revision Request form)

Available upon Request
Notes
The cost of attendance varies from year to year. Please contact the department for up-to-date costs.
Estimated amounts are for the academic year specified only. Amounts are based on full-time attendance for the number of months enrolled per academic year. International students need to calculate 12 months of living expenses based on these amounts.
Amounts are expected to increase each year consistent with inflation in the professional education sector.
To qualify for financial aid, most students must be enrolled at least half time in an aid eligible program and be taking degree requirements. Half time is 6 units in a quarter for undergraduate programs and 4 units in a quarter for graduate programs.