Program Description
Leadership is about the future, about creating opportunities, hope and a sense of purpose. The Doctor of Public Health degree in health policy and leadership at Loma Linda University provides a wonderful opportunity to serve at the very heart of the intersection of leadership and policy. Indeed, the rapidly changing health and health care landscapes—marked by significant health disparities and varied challenges—demands a diversity of leadership talents. Thus, coursework addresses leadership and management issues, community engagement and advocacy, policy analysis and development, and ethics and research methods. Furthermore, the curriculum requires hands-on practical experience and a substantive project which addresses a leadership or policy problem. The program's goal is preparing graduates for success in leadership positions which have a major influence on health-related policies and programs.
Important Information Regarding Delivery of Online Education for certain states - https://home.llu.edu/education/office-of-provost/departments-and-divisions/educational-effectiveness/llu-distance-education/llu-state-authorization
Program Length
3 - 5 years
Possible Careers
University professors, positions requiring leadership, scholarship, effective communication, systems thinking and community building, mid-level positions within private and government health care organizations, health-related non-profits
Admissions Requirements
In addition to the entrance requirements for all Dr.P.H. degrees, each applicant to the Dr.P.H. degree program must have:
M.P.H. degree in health education, health behavior, or health promotion; or a master's degree in a health-related field preferred
Three to five years of health related work experience
Transcripts from all universities attended
Three letters of reference
Official GRE scores (scores in the 40th percentile and above in each of the three test sections is considered competitive)
GPA of 3.5 or higher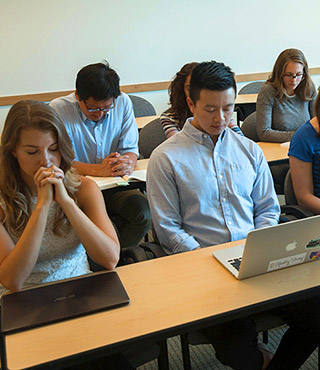 Integrating faith and health
Loma Linda University educates and encourages a balanced life by living our values of humility, compassion, justice, integrity, excellence, freedom and self- control. You will be surrounded by faculty who are committed to healthcare innovation and research while engaging your spirituality.
Expected Cost of Attendance
The following estimated cost of attendance is based on full-time attendance for the number of months enrolled per academic year. Estimated amounts may vary based on a number of factors. Students may use these estimates when applying for financial aid.
Required Program Costs
Academic Year 2023-2024
Year of Program


Months Enrolled

Year 1


9

Year 2


12

Year 3


12

Tuition & Fees
$27,060
$30,080
$10,080
Books, Materials, Supplies & Equipment Allowance


(May or may not be purchased through the school)

$1,800
0
0
Other Educational Costs
Non-required costs that can be funded with scholarships/loans.
Year of Program


Months Enrolled

Year 1


9

Year 2


12

Year 3


12

Living Expense (Food & Housing Allowance)


Students will be assigned one of the following Living Expense Budget Options:

On Campus Dorm
$10,800
$14,400
$14,400
LLU Owned Rental Property
$17,280
$23,040
$23,040
$18,180
$24,240
$24,240
Undergraduate Dependent w/ Parents
$6,480
$8,640
$8,640
Off Campus
$17,280
$23,040
$23,040
Transportation Allowance
$3,150
$4,200
$4,200
Miscellaneous Personal Expenses
$2,700
$3,600
$3,600
Federal Student Loan Fees
$348
$392
$392
Cost of Obtaining Professional License
0
0
0
Dependent Care


(See Budget Revision Request form)

Available upon Request
Disability-Related Expenses


(See Budget Revision Request form)

Available upon Request
Notes
Estimated amounts are for the academic year specified only. Amounts are based on full-time attendance for the number of months enrolled per academic year. International students need to calculate 12 months of living expenses based on these amounts.
Amounts are expected to increase each year consistent with inflation in the professional education sector.
To qualify for financial aid, most students must be enrolled at least half time in an aid eligible program and be taking degree requirements. Half time is 6 units in a quarter for undergraduate programs and 4 units in a quarter for graduate programs.