Program Description
Epidemiologists are individuals who have the personality of a "medical detective" in that they are able to design and participate in biomedical research studies to investigate what people do, or are exposed to that either increases or decreases their risk of acquiring a disease as well as the process of moving toward optimum health. The epidemiologist studies the distribution and determinants of health and disease in populations. The process of conducting epidemiologic research incorporates the use of statistical techniques and an understanding of environmental, genetic, and social characteristics important in disease development and spread. The investigative techniques employed by the epidemiologist has become an integral part of public health with epidemiologic findings that permeate all fields of public health.
Important Information Regarding Delivery of Online Education for certain states -
https://home.llu.edu/education/office-of-provost/departments-and-divisions/educational-effectiveness/llu-distance-education/llu-state-authorization
Program Length
1.5 to 2 years (6 to 8 quarters)
Possible Careers
Epidemiologist, Parasitologist, Researcher, Infection Control, Epidemiologist Investigator, Data Analyst, PhD Epidemiology candidate, positions in federal, state, and local health departments, academic and research institutions, health maintenance organizations, and hospitals.
Admissions Requirements
Bachelor's degree from a regionally accredited institution
Transcripts from all universities attended
Three letters of reference
Official GRE scores (note: if your cumulative undergraduate GPA is a 3.0 or higher, the GRE requirement can be waived)
Prerequisites
College Algebra or equivalent (calculus preferred)
Three semesters or four quarters of undergraduate courses in the biological sciences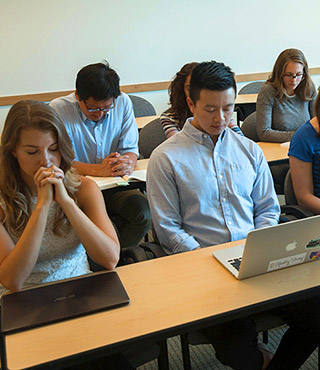 Integrating faith and health
Loma Linda University educates and encourages a balanced life by living our values of humility, compassion, justice, integrity, excellence, freedom and self- control. You will be surrounded by faculty who are committed to healthcare innovation and research while engaging your spirituality.
Expected Cost of Attendance
The following estimated cost of attendance is based on full-time attendance for the number of months enrolled per academic year. Estimated amounts may vary based on a number of factors. Students may use these estimates when applying for financial aid.
Required Program Costs
Academic Year 2023-2024
Year of Program


Months Enrolled

Year 1


9

Year 2


12

Tuition & Fees
$34,285
$25,055
Books, Materials, Supplies & Equipment Allowance


(May or may not be purchased through the school)

$1,420
$720
Other Educational Costs
Non-required costs that can be funded with scholarships/loans.
Year of Program


Months Enrolled

Year 1


9

Year 2


12

Living Expense (Food & Housing Allowance)


Students will be assigned one of the following Living Expense Budget Options:

On Campus Dorm
$10,800
$14,400
LLU Owned Rental Property
$17,280
$23,040
$18,180
$24,240
Undergraduate Dependent w/ Parents
$6,480
$8,640
Off Campus
$17,280
$23,040
Transportation Allowance
$3,150
$4,200
Miscellaneous Personal Expenses
$2,700
$3,600
Federal Student Loan Fees
$348
$392
Cost of Obtaining Professional License
0
0
Dependent Care


(See Budget Revision Request form)

Available upon Request
Disability-Related Expenses


(See Budget Revision Request form)

Available upon Request
Notes
Estimated amounts are for the academic year specified only. Amounts are based on full-time attendance for the number of months enrolled per academic year. International students need to calculate 12 months of living expenses based on these amounts.
Amounts are expected to increase each year consistent with inflation in the professional education sector.
To qualify for financial aid, most students must be enrolled at least half time in an aid eligible program and be taking degree requirements. Half time is 6 units in a quarter for undergraduate programs and 4 units in a quarter for graduate programs.