Program Description
Entry Level Masters (ELM) Program - Population Health
All required clinical hours will be completed at the Loma Linda University Medical Center in Murrieta
Applications are accepted once a year for the Winter term
Program Length
2 years (8 quarters)
Possible Careers
Nurse in hospitals, public health, community clinics, emergency, schools.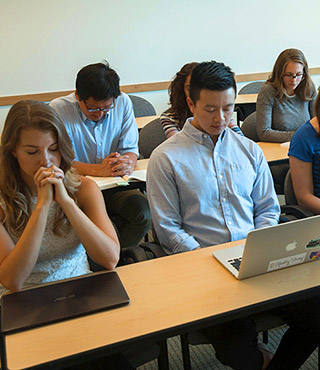 Integrating faith and health
Loma Linda University educates and encourages a balanced life by living our values of humility, compassion, justice, integrity, excellence, freedom and self- control. You will be surrounded by faculty who are committed to healthcare innovation and research while engaging your spirituality.
Notes
Estimated amounts are for the academic year specified only. Amounts are based on full-time attendance for the number of months enrolled per academic year. International students need to calculate 12 months of living expenses based on these amounts.
Amounts are expected to increase each year consistent with inflation in the professional education sector.
To qualify for financial aid, most students must be enrolled at least half time in an aid eligible program and be taking degree requirements. Half time is 6 units in a quarter for undergraduate programs and 4 units in a quarter for graduate programs.