Program Description
The Nursing Leadership program prepares students for important roles ensuring quality performance in high-level patient care, as well as support nurses' practice, student education, and a culture of research. The nurse leader sets the vision for nursing practice in the delivery of safe, timely, efficient, equitable and patient-centered care. Working within a collaborative and inter-professional environment, the nurse in executive practice is influential in improving the patient experience of care (including quality and satisfaction), improving the health of populations and reducing the per capita cost of health care.


The curriculum draws from the practice of nursing, management and related fields, and includes administrative, research and clinical components. The program provides for learning in an environment that fosters autonomy, flexibility and creative scholarship.
An intensive practicum provides the opportunity to develop and test skills in real-life settings with an emphasis on critical thinking.
Program Length
3 years and 9 months full-time, 5 years part-time
Possible Careers
Middle and Upper Management positions in nursing and healthcare settings, Chief Nursing Officer (CNO), Management Director in various settings, Various Nursing Leadership positions
Application Deadlines
| Quarter | Application Open | Priority Deadline | Final Deadline |
| --- | --- | --- | --- |
| Autumn of 2024 | Oct 1, 2023 | — | Feb 1, 2024 |
Admissions Requirements
The criteria for admission to the DNP program must be met before consideration for the Nurse Leadership concentration. Once the DNP criteria for admission have been met, admission criteria for this concentration must be met and are listed on the website.
Prerequisites
Baccalaureate degree in nursing from an accredited program
GPA of 3.0, both cumulative and in nursing courses
Current United States RN license before application*
One year of RN experience in the area of desired clinical concentration is strongly advised for application competitiveness
Application with personal statement
Three electronic recommendations (recommenders will receive an email once application is submitted) – preferred: spiritual advisor, professor, current work supervisor
Official transcripts for all college credits
Interview by faculty members in the School of Nursing
*California RN license required before start of classes
State Accrediting Agency
Loma Linda University is accredited by the Western Association of Schools and Colleges (WASC).
The California Board of Registered Nursing granted continuing approval in 2010 to the School of Nursing.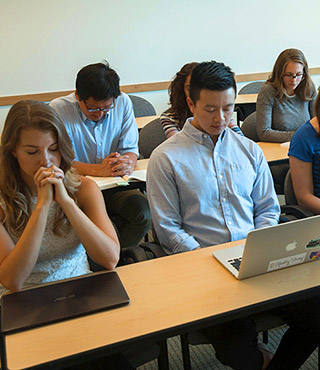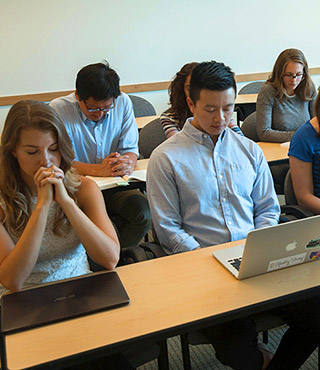 Integrating faith and health
Loma Linda University educates and encourages a balanced life by living our values of humility, compassion, justice, integrity, excellence, freedom and self- control. You will be surrounded by faculty who are committed to healthcare innovation and research while engaging your spirituality.
Expected Cost of Attendance
The following estimated cost of attendance is based on full-time attendance for the number of months enrolled per academic year. Estimated amounts may vary based on a number of factors. Students may use these estimates when applying for financial aid.
Required Program Costs
Academic Year 2023-2024
Year of Program


Months Enrolled

Year 1


9

Year 2


9

Year 3


9

Year 4


3

Tuition & Fees
$34,035
$36,780
$36,780
0
Books, Materials, Supplies & Equipment Allowance


(May or may not be purchased through the school)

$1,600
$900
$200
0
Other Educational Costs
Non-required costs that can be funded with scholarships/loans.
Year of Program


Months Enrolled

Year 1


9

Year 2


9

Year 3


9

Year 4


3

Living Expense (Food & Housing Allowance)


Students will be assigned one of the following Living Expense Budget Options:

On Campus Dorm
$10,800
$10,800
$10,800
$3,600
LLU Owned Rental Property
$17,280
$17,280
$17,280
$5,760
$18,180
$18,180
$18,180
$6,060
Undergraduate Dependent w/ Parents
$6,480
$6,480
$6,480
$2,160
Off Campus
$17,280
$17,280
$17,280
$5,760
Transportation Allowance
$3,150
$3,150
$3,150
0
Miscellaneous Personal Expenses
$2,700
$2,700
$2,700
0
Federal Student Loan Fees
$219
$219
$219
0
Cost of Obtaining Professional License
0
0
0
0
Dependent Care


(See Budget Revision Request form)

Available upon Request
Disability-Related Expenses


(See Budget Revision Request form)

Available upon Request
Notes
Tuition/Fees is an estimation based on 3 quarters with an average of 10 units (2 classes) per quarter. Living Expenses is calculated for financial aid purposes and is based on 3 quarters (9 months). Actual amounts may vary.
70-75% of LLU Nursing students receive financial aid.
Estimated amounts are for the academic year specified only. Amounts are based on full-time attendance for the number of months enrolled per academic year. International students need to calculate 12 months of living expenses based on these amounts.
Amounts are expected to increase each year consistent with inflation in the professional education sector.
To qualify for financial aid, most students must be enrolled at least half time in an aid eligible program and be taking degree requirements. Half time is 6 units in a quarter for undergraduate programs and 4 units in a quarter for graduate programs.