Program Description
The neonatal nurse practitioner (NNP) role is to serve as a provider meeting the needs of low- and high-risk neonates and their families in a variety of settings including neonatal intensive care units, labor and delivery, well baby units, outpatient clinics and during transport services. They provide and manage comprehensive health care to critically ill and convalescing neonates, and their families, while collaborating with maternal child healthcare disciplines. Coursework includes advanced pathophysiology, pharmacology, and physical assessment and diagnostic reasoning across the lifespan, meeting LACE requirements for practice. Graduates are eligible to sit for The National Certification Corporation's (NCC) examination to certify Neonatal Nurse Practitioners.
The program is divided into 4 parts:
Core Courses: 4 days each quarter on-campus with online interaction, mentored-inquiry courses.
Concentration Courses: Pharmacology I & II, and Advanced Pathophysiology meet up to four times a quarter.
Clinical Experience: The clinical experience is a combination of clinician hours and DNP Project hours to total at least 1000 hours
DNP Project: The DNP Project can be done in the workplace allowing students to collect evidence-based research data.
Program Length
3 years and 9 months full-time, 5 years part-time
Possible Careers
*Neonatal intensive care units
*Labor and delivery
*Well baby units
*Outpatient clinics and during transport services
Application Deadlines
| Quarter | Application Open | Priority Deadline | Final Deadline |
| --- | --- | --- | --- |
| Autumn of 2024 | Oct 1, 2023 | — | Feb 1, 2024 |
Discipline Accrediting Agency
The program is accredited by the Commission on Collegiate Nursing Education (CCNE). Graduates are prepared for certification by the State of California and the American Nurses Association as a Nurse Practitioner
State Accrediting Agency
Loma Linda University is accredited by the Western Association of Schools and Colleges (WASC).
The California Board of Registered Nursing granted continuing approval in 2010 to the School of Nursing.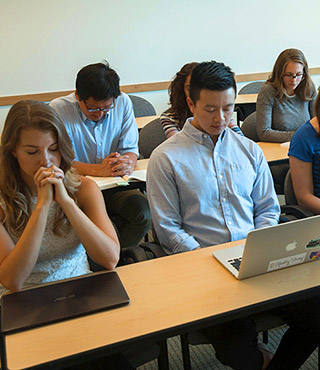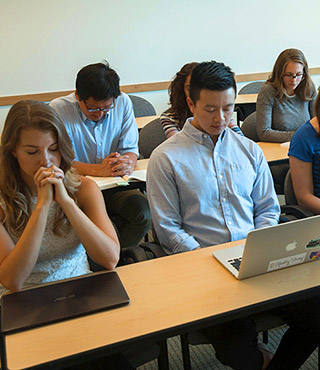 Integrating faith and health
Loma Linda University educates and encourages a balanced life by living our values of humility, compassion, justice, integrity, excellence, freedom and self- control. You will be surrounded by faculty who are committed to healthcare innovation and research while engaging your spirituality.
Notes
Tuition/Fees is an estimation based on 3 quarters with an average of 10 units (2 classes) per quarter. Living Expenses is calculated for financial aid purposes and is based on 3 quarters (9 months). Actual amounts may vary.
70-75% of LLU Nursing students receive financial aid.
Estimated amounts are for the academic year specified only. Amounts are based on full-time attendance for the number of months enrolled per academic year. International students need to calculate 12 months of living expenses based on these amounts.
Amounts are expected to increase each year consistent with inflation in the professional education sector.
To qualify for financial aid, most students must be enrolled at least half time in an aid eligible program and be taking degree requirements. Half time is 6 units in a quarter for undergraduate programs and 4 units in a quarter for graduate programs.