Program Description
The pediatric acute nurse practitioner (AC-PNP) role is designed to meet the specialized physiologic and psychological need of children with complex acute and chronic health conditions. AC-PNPs respond to rapidly changing clinical conditions, including the recognition and management of emerging health crises, organ dysfunction and failure. In accordance with this practice focus, AC-PNP role activities encompass a wide range of NP practice strategies including contributions to the management of children's illness/health states, the client-nurses relationship, the teaching-coaching function, the professional role, managing and negotiating healthcare delivery systems, monitoring and ensuring the quality of health care practice, providing family centered care, and demonstrating cultural competency. The short-term goal of care is stabilization of the child, minimizing complications, and providing physical and psychological care measures. The long-term goal of care is to restore maximal health potential through implementation of NP strategies to reduce health risks. The continuum of care spans the geographic settings of the home, emergency departments, hospitals, sub-specialty clinics, and intensive care units.
The Pediatric Acute Care Nurse Practitioner BS to DNP hybrid program is 3 years and 9 months full-time. Part-time option is available.
The program is divided into 4 parts:

1- Core Courses- Most of the DNP Program Core courses and the prerequisite clinical courses require that students participate on-campus for 4 to 8 hours during Seminar Week in the middle of each quarter. Students are also required to be on campus to take all course exams including the midterm and final exams.
NGRD 657 – Intermediate Statistics – has four mandatory synchronous class meetings during each quarter and students are required to participate in them either face-to-face or by Zoom. Students must attend take the midterm exam and the final exam on campus during scheduled face-to-face meetings. Additional optional group sessions held both face-to-face and by Zoom are available for students enrolled in NGRD 657.
NGRD 624 – Advanced Health Assessment – has mandatory synchronous lab meetings every two weeks during the quarter. Students must attend each of these sessions. The faculty coordinate the course exams including the midterm and final exams so that they are scheduled when the student is on campus for a scheduled lab session.
2- Concentration Courses: Pharmacology I & II, and Advanced Pathophysiology meet up to four times a quarter.

3- Clinical Experience: The clinical experience is a combination of clinician hours and DNP Project hours to total at least 1000 hours. Students in the CNS and NP clinical courses will be assigned clinical rotations in the Inland Empire (IE) region of Southern California (Riverside and San Bernardino Counties). The CNS and NP Program faculty members arrange all clinical rotations for students as required by the California Board of Registered Nursing Regulations (Sections 1484, h (11) of Division 14 of Title 16 of the California Code of Regulations). The CNS and NP clinical courses meet at least four (4) times per quarter face-to-face on campus and all exams are administered on campus. The NP Program skills courses meet weekly during the quarter that the skills course is scheduled. Attendance at each of the assigned labs is mandatory for students enrolled in the skills course.

4- DNP Project: The DNP Project can be done in the workplace allowing students to collect evidence-based research data.
Program Length
3 years and 9 months full-time; 5 years for part-time
Possible Careers
AC-PNPs are prepared for careers in a variety of settings,
including emergency departments, hospitals, sub-specialty clinics, and intensive care units.
Application Deadlines
| Quarter | Application Open | Priority Deadline | Final Deadline |
| --- | --- | --- | --- |
| Autumn of 2024 | Oct 1, 2023 | — | Feb 1, 2024 |
Admissions Requirements
Application with personal statement
Baccalaureate or Masters degree in nursing from an accredited program
Cumulative GPA of 3.0 or higher
Science GPA of 3.0 or higher
Unrestricted Registered Nurse (RN) license in the United States with an unrestricted Registered Nurse license in California BEFORE matriculation and the California RN license must be maintained until program completion.
Minimum of two years of full-time RN experience in an acute care setting where the RN must have developed critical decision making and psychomotor skills; competency in patient assessment; proficiency in monitoring and calculating infusion rates for critical care medicines and monitoring those infusions; and the ability to use and interpret advanced monitor techniques including, but not limited to mechanical ventilation and invasive monitoring for cardiovascular, respiratory and neurological status.
Current certifications – American Heart Association Basic Life Support (CPR) and Pediatric Advanced Life Support (PALS) certification.
Three strong letters of recommendation using the LLU form provided.

Spiritual Advisor or Pastor
Immediate supervisor in the Acute care area in which the applicant is currently working
Acute Care co-worker
If Interview is granted by the Acute Care NP Program Admissions Committee
Completion of Emotional Intelligence Screening and continued participation in the Emotional Intelligence Program and course work through completion of the program
Discipline Accrediting Agency
The program is accredited by the Commission on Collegiate Nursing Education (CCNE). Graduates are prepared for certification by the State of California and the Pediatric Nursing Certification Board (program approval pending).
State Accrediting Agency
Loma Linda University is accredited by the Western Association of Schools and Colleges (WASC).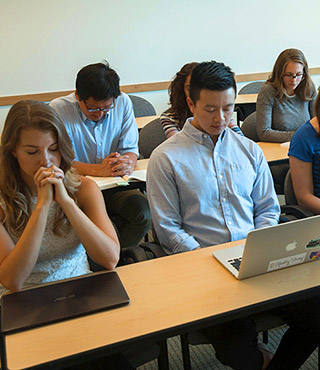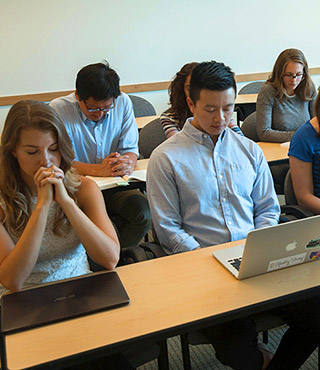 Integrating faith and health
Loma Linda University educates and encourages a balanced life by living our values of humility, compassion, justice, integrity, excellence, freedom and self- control. You will be surrounded by faculty who are committed to healthcare innovation and research while engaging your spirituality.
Expected Cost of Attendance
The following estimated cost of attendance is based on full-time attendance for the number of months enrolled per academic year. Estimated amounts may vary based on a number of factors. Students may use these estimates when applying for financial aid.
Required Program Costs
Academic Year 2023-2024
Year of Program


Months Enrolled

Year 1


9

Year 2


9

Year 3


9

Year 4


9

Tuition & Fees
$26,700
$31,275
$34,935
$41,340
Books, Materials, Supplies & Equipment Allowance


(May or may not be purchased through the school)

$1,790
$1,240
$1,690
$330
Other Educational Costs
Non-required costs that can be funded with scholarships/loans.
Year of Program


Months Enrolled

Year 1


9

Year 2


9

Year 3


9

Year 4


9

Living Expense (Food & Housing Allowance)


Students will be assigned one of the following Living Expense Budget Options:

On Campus Dorm
$10,800
$10,800
$10,800
$10,800
LLU Owned Rental Property
$17,280
$17,280
$17,280
$17,280
$18,180
$18,180
$18,180
$18,180
Undergraduate Dependent w/ Parents
$6,480
$6,480
$6,480
$6,480
Off Campus
$17,280
$17,280
$17,280
$17,280
Transportation Allowance
$3,150
$3,150
$3,150
$3,150
Miscellaneous Personal Expenses
$2,700
$2,700
$2,700
$2,700
Federal Student Loan Fees
$219
$219
$219
$219
Cost of Obtaining Professional License
0
0
0
0
Dependent Care


(See Budget Revision Request form)

Available upon Request
Disability-Related Expenses


(See Budget Revision Request form)

Available upon Request
Notes
Estimated amounts are for the academic year specified only. Amounts are based on full-time attendance for the number of months enrolled per academic year. International students need to calculate 12 months of living expenses based on these amounts.
Amounts are expected to increase each year consistent with inflation in the professional education sector.
To qualify for financial aid, most students must be enrolled at least half time in an aid eligible program and be taking degree requirements. Half time is 6 units in a quarter for undergraduate programs and 4 units in a quarter for graduate programs.