Program Description
The core curriculum offers a broad biomedical background. Course work provides opportunities for qualified students not only to study all aspects of human morphology from both didactic and investigative points of view, but also to develop a special area of research interest. Study and research on other species and in other biomedical disciplines may be included in the student's curriculum. By the end of the anatomy program, the graduate should be able to:
Apply the biomedical sciences to the study of human anatomy
Demonstrate mastery of molecular, cellular, and integrative aspects of anatomy
Interpret current literature in anatomy
Make original contributions to biomedical science
Demonstrate scientific and professional ethics
Program Length
Two (2) years, based on full-time enrollment; part time permitted
Possible Careers
Teach at the secondary level or in related professional school areas, or for persons intending to pursue careers as research technicians.
Application Deadlines
| Quarter | Application Open | Priority Deadline | Final Deadline |
| --- | --- | --- | --- |
| Autumn of 2024 | Aug 1, 2023 | Jan 1, 2024 | May 1, 2024 |
| Autumn of 2025 | Aug 1, 2024 | Jan 1, 2025 | May 1, 2025 |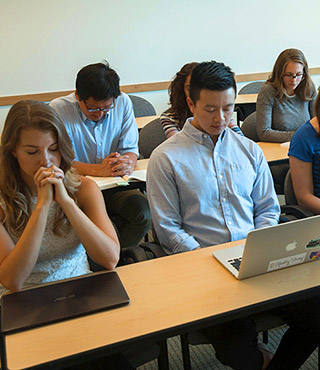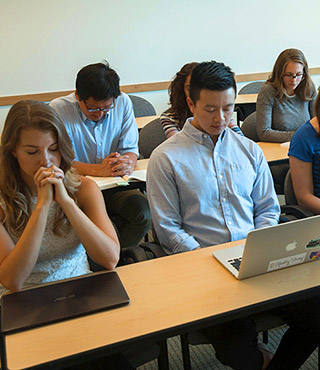 Integrating faith and health
Loma Linda University educates and encourages a balanced life by living our values of humility, compassion, justice, integrity, excellence, freedom and self- control. You will be surrounded by faculty who are committed to healthcare innovation and research while engaging your spirituality.
Notes
Estimated amounts are for the academic year specified only. Amounts are based on full-time attendance for the number of months enrolled per academic year. International students need to calculate 12 months of living expenses based on these amounts.
Amounts are expected to increase each year consistent with inflation in the professional education sector.
To qualify for financial aid, most students must be enrolled at least half time in an aid eligible program and be taking degree requirements. Half time is 6 units in a quarter for undergraduate programs and 4 units in a quarter for graduate programs.