Program Description
The goals of the Advanced Dental Education Program in Orthodontics and Dentofacial Orthopedics are:
Goal 1 Students will have course work in biomedical sciences that is intended to provide the knowledge required to practice orthodontics and dentofacial orthopedics as defined by our proficiency standard.

Goal 2 Students will have a clinical experience that is varied and demanding that will prepare them for the clinical practice of orthodontics and dentofacial orthopedics with emphasis in bioprogressive principles.

Goal 3 The student must perform research with the intent of providing the student an experience involving problem solving, critical thinking, research methodology, and scientific writing.

Goal 4 Students will be exposed to and participate in a teaching experience.

Goal 5 Students will be exposed to professional venues that encourage continued professional growth.
All of these stated goals are designed to prepare clinicians for a dentistry practice in orthodontics and/or career in dental education. The content of the program conforms to the standards established by the dentistry board.
All candidates must apply for admission to the Master of Science (MS) degree track. The Orthodontics Program reserves the right to admit selected students to the certificate program which would require submission of a second application.

The program begins in late June and requires twenty-seven (27) months of study in residence. Additional time may be needed to complete the research and thesis requirements for the award of a Master of Science degree.

Program Length
Twenty-seven months
Possible Careers
Orthodontist in private practice treating pediatric and adult patients. May also go into the teaching of Orthodontics.
Application Deadlines
There are currently no published application deadlines.
Admissions Requirements
1. The applicant must have graduated from a U.S. or Canadian dental school. The applicant must have a DDS or equivalent degree prior to entering the program.
2. Official transcripts mailed directly from each post-secondary institution from which you have received credit, including colleges and dental school.
3. A minimum cumulative dental school GPA of 3.0 or higher
4. Successful completion of the National Board Dental Examination Part I and Part II (when available). Official score report must be mailed from the ADA to Loma Linda University.
5. Three letters of recommendation from individuals who have known and worked closely with you.
6. An additional dean's letter with your dental school GPA and class rank is required.
7. The applicant must take the Graduate Record Examination (GRE) and have their official scores reported to the school.
Applicants who have transcripts from non-US dental schools must submit a translated course-by-course transcript report from one of the following agencies (See International Transcript Information):
Official Degree Certificate (for all international applicants) - Any foreign transcript (or mark sheet) that does not list on it the graduation information, including the actual degree earned, must be supported by an official degree certificate or school-verified copy of the degree certificate mailed directly from the issuing institution to Admissions Processing, Loma Linda University.
Dental License (for all international applicants) - All applicants who have received their dental school training outside of the United States or Canada must have a current dental license from their country and submit a notarized copy with their application.
In addition, an English Proficiency test score is required for all International applicants as well:
English Proficiency Exam - Regardless of nationality or citizenship, an applicant whose native language is not English or whose secondary education has been given outside the U.S. is required to pass one of the following English proficiency tests:
TOEFL scores are valid for two years from the test date. The institution code for Loma Linda University is 4062. TOEFL minimum scores are: 80- Internet-based test, 550 - Paper-based test, including a minimum final score of 5.0 on the TWE part (Test of Written English)
IELTS scores are valid for two years from the test date. LLU minimum score is 6.5
MELAB LLU minimum score is 77
Dental Admission Test (DAT) scores
- An official DAT score report is required for all applicants. If the applicant has never applied to LLU before, he or she must go to the ADA website (

www.ada.org

) and request DAT scores to be released to our university. We will not be able to receive DAT scores electronically until the applicant releases them to us, as well as providing our office with their DentPIN also. Please complete this early as to allow time for the ADA to process the request.

Dental license

- All applicants to the Orthodontics Program who are not currently enrolled in a U.S. or Canadian dental school must have a current U.S. or Canadian dental license.
Prerequisites
There are no specific courses required for this program. Please reference the Admissions Requirements.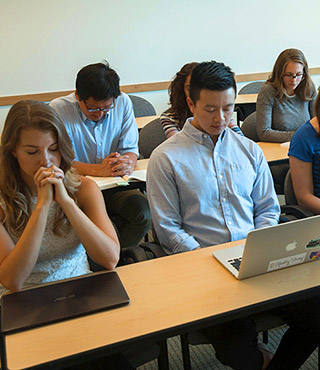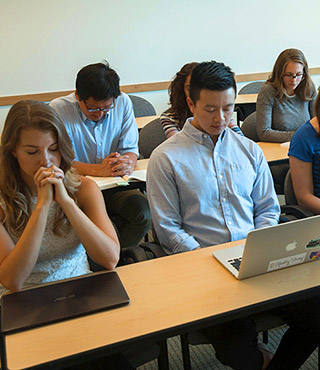 Integrating faith and health
Loma Linda University educates and encourages a balanced life by living our values of humility, compassion, justice, integrity, excellence, freedom and self- control. You will be surrounded by faculty who are committed to healthcare innovation and research while engaging your spirituality.
Expected Cost of Attendance
The following estimated cost of attendance is based on full-time attendance for the number of months enrolled per academic year. Estimated amounts may vary based on a number of factors. Students may use these estimates when applying for financial aid.
Required Program Costs
Academic Year 2023-2024
Year of Program


Months Enrolled

Year 1


12

Year 2


12

Year 3


3

Tuition & Fees
$82,965
$82,260
$20,565
Books, Materials, Supplies & Equipment Allowance


(May or may not be purchased through the school)

$10,111
$350
0
Other Educational Costs
Non-required costs that can be funded with scholarships/loans.
Year of Program


Months Enrolled

Year 1


12

Year 2


12

Year 3


3

Living Expense (Food & Housing Allowance)


Students will be assigned one of the following Living Expense Budget Options:

On Campus Dorm
$14,400
$14,400
$3,600
LLU Owned Rental Property
$23,040
$23,040
$5,760
$24,240
$24,240
$6,060
Undergraduate Dependent w/ Parents
$8,640
$8,640
$2,160
Off Campus
$23,040
$23,040
$5,760
Transportation Allowance
$4,200
$4,200
$1,050
Miscellaneous Personal Expenses
$3,600
$3,600
$900
Federal Student Loan Fees
$3,772
$4,376
$569
Cost of Obtaining Professional License
0
$1,140
0
Dependent Care


(See Budget Revision Request form)

Available upon Request
Disability-Related Expenses


(See Budget Revision Request form)

Available upon Request
Notes
https://dentistry.llu.edu/future-students/specialty-programs/orthodontics-and-dentofacial-orthopedics/cost-program
Estimated amounts are for the academic year specified only. Amounts are based on full-time attendance for the number of months enrolled per academic year. International students need to calculate 12 months of living expenses based on these amounts.
Amounts are expected to increase each year consistent with inflation in the professional education sector.
To qualify for financial aid, most students must be enrolled at least half time in an aid eligible program and be taking degree requirements. Half time is 6 units in a quarter for undergraduate programs and 4 units in a quarter for graduate programs.