Special Notification
Please see the bottom of this page for information about the cost of attendance.
Program Description
This program offers maximum flexibility for those seeking a career in behavioral health.
This dual degree program enables students to earn two master's degrees and a certificate in one 121 quarter unit program.
Receiving two degrees permits the graduate to sit for licenses (in California) for both a Licensed Professional Clinical Counselor and a Licensed Marriage and Family Therapist (issued through the California Board of Behavioral Sciences). The MFT program is nationally accredited through the Commission on Accreditation for Marriage and Family Therapy Education (COAMFTE). T
he included Drug and Alcohol Counseling certificate allows students to apply for three separate national certificates in substance abuse counseling.
This dual degree program consists of only 31 units beyond the 90-unit master's degree and may be completed in just under three years of full-time study. Applicants may apply for admission in fall, winter, spring, or summer. Clinical placements are available within the Loma Linda University Health care system as well as local community agencies and organizations. The program is offered within a Christian environment emphasizing integrated learning and compassionate whole person care.
Program Length
121 quarter units over 11 quarters
Possible Careers
Graduates may work in for-profit and non-profit private and public settings, including county departments of mental health, departments of child and family services (as well as other governmental agencies) hospitals (such as the Loma Linda University health care system), and private practice settings.
Admissions Requirements
Applicants must meet the admission requirements for each master's program as well as the Drug and Alcohol Counseling certificate program, including a Bachelor's degree from an accredited institution, GPA of 3.0 or above, and three letters of recommendation. To begin the process, applicants should submit applications for the MS in Counseling and MS in Marital and Family Therapy. Once admitted into both of those programs, applicants will be directed to submit an application to the Drug and Alcohol Counseling certificate.
Prerequisites
A bachelor's degree from a regionally accredited university with a minimum GPA of 3.0.
Discipline Accrediting Agency
The Marital and Family Therapy MS program is nationally accredited by Commission on Accreditation for Marriage and Family Therapy Education (COAMFTE).
State Accrediting Agency
Loma Linda University is regionally accredited by the WSCUC (Western Association of Schools and Colleges [WASC] Senior College and University Commission).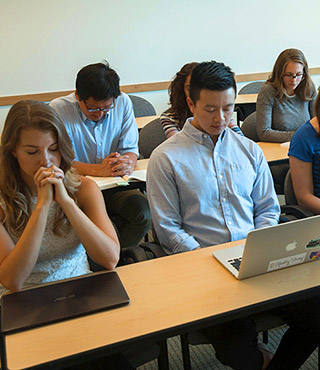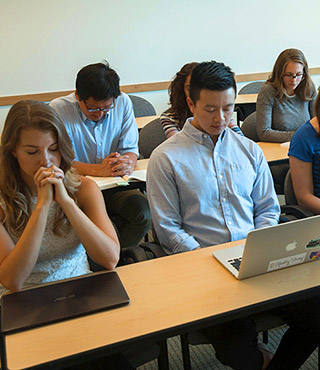 Integrating faith and health
Loma Linda University educates and encourages a balanced life by living our values of humility, compassion, justice, integrity, excellence, freedom and self- control. You will be surrounded by faculty who are committed to healthcare innovation and research while engaging your spirituality.
Notes
Please contact the department at
cfs@llu.edu
for information on the cost of attendance for this dual degree program.
Estimated amounts are for the academic year specified only. Amounts are based on full-time attendance for the number of months enrolled per academic year. International students need to calculate 12 months of living expenses based on these amounts.
Amounts are expected to increase each year consistent with inflation in the professional education sector.
To qualify for financial aid, most students must be enrolled at least half time in an aid eligible program and be taking degree requirements. Half time is 6 units in a quarter for undergraduate programs and 4 units in a quarter for graduate programs.