Alternative Program Name
Speech-Language Pathology, BS
Program Description
PROFESSION
Speech-language pathologists assess and provide clinical services to people who cannot communicate clearly. These individuals may have problems with articulation, stuttering, voice, understanding and producing language, attention, memory and/or problem solving. Speech-language pathologists help clients develop, or recover functional communication skills so they can fulfill their rolls in society. They counsel individuals and their families concerning communication disorders and help them learn to cope with the stress and misunderstanding that often accompany these disorders. Additionally, they may work with people who have oral motor problems causing eating and swallowing difficulties. Audiologists assess and provide clinical services to people who have hearing or balance problems. Assessments include measuring the loudness at which a person begins to hear sounds, the person's ability to distinguish between sounds, and nature and extent of hearing loss. Audiologists interpret these results and may coordinate them with medical, educational and psychological information to make a diagnosis and determine a course of treatment. The Speech-Language Pathology and Audiology program begins in the autumn quarter and is based on the completion of two years of prerequisite course work at any accredited college or university. The emphasis for the next two years is on professional courses and practical experience. Supervised clinical practicum is an integral part of the student's education. Completion of specific theoretical courses precedes placement for practicum.
REGISTRATION AND CERTIFICATION
In most states, including California, graduate study is required before entering the profession. After satisfactorily completing the Master of Science degree, the graduate is eligible to take the qualifying examination for licensure in the state of California and for the Certificate of Clinical Competence. After completing a one-year clinical fellowship, the graduate is eligible to apply for California licensure and for certification by the American Speech-Language-Hearing Association (ASHA). The program is approved by the Commission on Teacher Credentialing to prepare students for the California Clinical Rehabilitative Services Credential in Language, Speech, and Hearing.
Program Length
2 years
Possible Careers
Preparation for a graduate program in Speech Language or Audiology; Speech-Language Pathology Assistant.
Application Deadlines
October 1 - June 1
Admissions Requirements
To be eligible for admission, the applicant must have have the following:
96 quarter units or 64 semester units in general education.
Provide official transcripts from an accredited institution.
Literate personal statement (part of the online application)
Three letters of recommendation, preferably academic. (part of the online application)
Minimum GPA of 3.0.
Prerequisites
Religion (minimum 8 quarter units)
Must complete an average of 4 quarter units of religion for each year of residence at Loma Linda University
Arts & Humanities (16 quarter or 11 semester units)
Select from at least three of the following content areas: Civilization/history, art, literature, modern language, philosophy, religion, or general humanities elective
Natural Sciences (minimum of 12 quarter or 8 semester units). At least one natural science course must include a lab component
One biological science required (Human Anatomy and/or Physiology, General Biology, Microbiology, or Life Science, or Life Science
One physical science – Physics or Chemistry required
Mathematics requirement: one General or Intro to Statistics course
Social Sciences (minimum of 12 quarter or 8 semester units). Must include two (2) of the following content areas: anthropology, economics, geography, political sciences, psychology, and sociology. Includes one course (or components integrated into several courses) in human (cultural) diversity.
Written & Oral Communication (9-13 quarter/ 6-9 semester units)
English composition (complete sequence)
Additional course: may include information systems, critical thinking, and public speaking
Health & Wellness (2-6 quarter/1.5 to 4 semester units)
Health or Nutrition (personal health, personal nutrition, population health, global health, community nutrition, etc.) One course required
Physical Activity: Must be at least two separate physical activity courses totaling a minimum of 1 quarter units or have military discharge papers (DD214)
Electives: To meet minimum total of 96 quarter/64 semester units
Discipline Accrediting Agency
Loma Linda University is regionally accredited by the Western Association of Schools and Colleges (WASC), 985 Atlantic Avenue, Suite 100, Alameda, CA 94501; telephone (510) 748-9001; website: www.wascweb.org.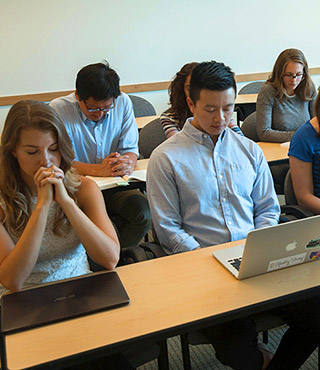 Integrating faith and health
Loma Linda University educates and encourages a balanced life by living our values of humility, compassion, justice, integrity, excellence, freedom and self- control. You will be surrounded by faculty who are committed to healthcare innovation and research while engaging your spirituality.
Expected Cost of Attendance
The following estimated cost of attendance is based on full-time attendance for the number of months enrolled per academic year. Estimated amounts may vary based on a number of factors. Students may use these estimates when applying for financial aid.
Required Program Costs
Academic Year 2023-2024
Year of Program


Months Enrolled

Year 1


9

Year 2


9

Tuition & Fees
$33,946
$31,522
Books, Materials, Supplies & Equipment Allowance


(May or may not be purchased through the school)

$1,524
$1,225
Other Educational Costs
Non-required costs that can be funded with scholarships/loans.
Year of Program


Months Enrolled

Year 1


9

Year 2


9

Living Expense (Food & Housing Allowance)


Students will be assigned one of the following Living Expense Budget Options:

On Campus Dorm
$10,800
$10,800
LLU Owned Rental Property
$17,280
$17,280
$18,180
$18,180
Undergraduate Dependent w/ Parents
$6,480
$6,480
Off Campus
$17,280
$17,280
Transportation Allowance
$3,150
$3,150
Miscellaneous Personal Expenses
$2,700
$2,700
Federal Student Loan Fees
$79
$79
Cost of Obtaining Professional License
0
0
Dependent Care


(See Budget Revision Request form)

Available upon Request
Disability-Related Expenses


(See Budget Revision Request form)

Available upon Request
Notes
The cost of attendance varies from year to year. Please contact the department for up-to-date costs.
Estimated amounts are for the academic year specified only. Amounts are based on full-time attendance for the number of months enrolled per academic year. International students need to calculate 12 months of living expenses based on these amounts.
Amounts are expected to increase each year consistent with inflation in the professional education sector.
To qualify for financial aid, most students must be enrolled at least half time in an aid eligible program and be taking degree requirements. Half time is 6 units in a quarter for undergraduate programs and 4 units in a quarter for graduate programs.