Program Description
Physical therapists help restore function, improve mobility, relieve pain, and prevent or limit permanent physical disabilities of patients suffering from injuries or disease. They restore, maintain, and promote overall fitness and health. Their patients include accident victims and individuals with disabling conditions, such as low back pain, arthritis, heart disease, fractures, head injuries, and cerebral palsy. Therapists test and measure strength, range of motion, balance and coordination, posture, muscle performance, respiration, and motor function. Therapists use electrical stimulation, hot packs or cold compresses, and ultrasound to relieve pain and reduce swelling. They may also use traction or deep-tissue massage to relieve pain. Therapists teach patients to use assistive and adaptive devices such as crutches, prostheses, and wheelchairs. Specialty areas include pediatrics, geriatrics, orthopedics, sports medicine, and neurology.
The "Post-professional" DPT is intended for practicing clinicians and typically offers a didactic and, in some cases, a clinical augmentation that is deemed necessary to meet current and future expectations for physical therapy practice.
Program format:
The program is offered in a Tuesday and Thursday evening format from 5:00 to 10:20 p.m. This evening format enables practicing clinicians to continue employment while pursuing their advanced degree.
Program Length
18 months
Possible Careers
Physical Therapist
Application Deadlines
| Quarter | Application Open | Priority Deadline | Final Deadline |
| --- | --- | --- | --- |
| Autumn of 2024 | Jun 13, 2023 | — | Apr 1, 2024 |
Admissions Requirements
To be eligible for admission, the applicant must have earned a bachelor's degree in physical therapy from an APTA – Commission on Accreditation in Physical Therapy Education (CAPTE) accredited program; however, if you are an International student you must be eligible for licensure in your country of training, as applicable.
There is no GRE requirement for the program; however TOEFL is required if you are an international student that English is a second language.
Prerequisites
There are no specific courses required for this degree. Please refer to the Admissions Requirements.
Discipline Accrediting Agency
Loma Linda University is regionally accredited by Western Association of Schools and Colleges (WASC) Accrediting Commission for Senior Colleges and Universities.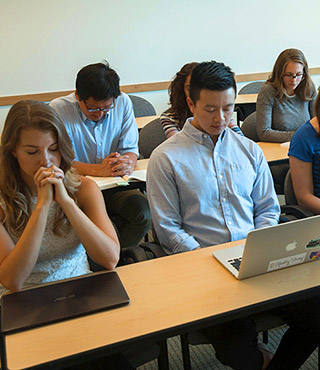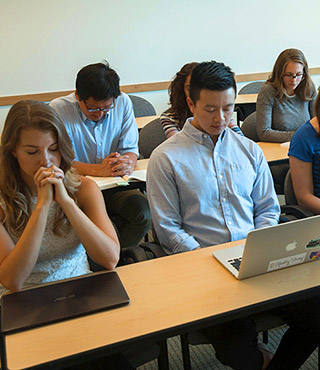 Integrating faith and health
Loma Linda University educates and encourages a balanced life by living our values of humility, compassion, justice, integrity, excellence, freedom and self- control. You will be surrounded by faculty who are committed to healthcare innovation and research while engaging your spirituality.
Expected Cost of Attendance
The following estimated cost of attendance is based on full-time attendance for the number of months enrolled per academic year. Estimated amounts may vary based on a number of factors. Students may use these estimates when applying for financial aid.
Required Program Costs
Academic Year 2023-2024
Year of Program


Months Enrolled

Year 1


9

Year 2


9

Tuition & Fees
$24,555
$25,210
Books, Materials, Supplies & Equipment Allowance


(May or may not be purchased through the school)

$1,050
0
Other Educational Costs
Non-required costs that can be funded with scholarships/loans.
Year of Program


Months Enrolled

Year 1


9

Year 2


9

Living Expense (Food & Housing Allowance)


Students will be assigned one of the following Living Expense Budget Options:

On Campus Dorm
$10,800
$10,800
LLU Owned Rental Property
$17,280
$17,280
$18,180
$18,180
Undergraduate Dependent w/ Parents
$6,480
$6,480
Off Campus
$17,280
$17,280
Transportation Allowance
$3,150
$3,150
Miscellaneous Personal Expenses
$2,700
$2,700
Federal Student Loan Fees
$3,282
$1,455
Cost of Obtaining Professional License
0
0
Dependent Care


(See Budget Revision Request form)

Available upon Request
Disability-Related Expenses


(See Budget Revision Request form)

Available upon Request
Notes
The cost of attendance varies from year to year. Please contact the office of Student Finance for up-to-date costs.
Estimated amounts are for the academic year specified only. Amounts are based on full-time attendance for the number of months enrolled per academic year. International students need to calculate 12 months of living expenses based on these amounts.
Amounts are expected to increase each year consistent with inflation in the professional education sector.
To qualify for financial aid, most students must be enrolled at least half time in an aid eligible program and be taking degree requirements. Half time is 6 units in a quarter for undergraduate programs and 4 units in a quarter for graduate programs.