Program Description
PROFESSION
The Medical Radiographer, also known as a Radiologic Technologist or X-ray Tech, is responsible for imaging body structures such as bones and soft tissue. The Radiographer's job is to position the patient, determine exposure factors, manipulate medical imaging equipment, evaluate radiographic image quality, and provide patient comfort. In addition, a Radiographer oversees patient and medical team radiation protection. Radiologic Technologists also assist in procedures that visualize the gastrointestinal and urinary tracks using radiographic contrast and fluoroscopy. Radiographers participate in fast-paced work challenges in a variety of healthcare settings and must possess the ability to be accurate while remaining calm under pressure. Radiographers exhibit professional service, which is focused on providing excellent patient care.

PROFESSIONAL REGISTRATION AND CERTIFICATION
Upon completion of the requirements for the Associate in Science degree, the graduate is eligible to take the qualifying examination of the American Registry of Radiologic Technologists (ARRT) and become certified by the state of California. Loma Linda University and the Department of Radiation Technology cannot guarantee graduates gainful employment or passing a professional credentialing examination once a degree is completed. Once a graduate has exhausted their attempts or time to pass a professional credentialing exam, the Department of Radiation Technology is unable to have you repeat the program as a part of the remediation required to regain eligibility to sit for the professional credentialing examination. Please contact the program director for any questions regarding gainful employment or the professional credentialing examination. Students and graduates are eligible for membership in the American Society of Radiologic Technologists (ASRT) and the California Society of Radiologic Technologists (CSRT).



Program Length
A 21-month program; student involvement during the program is 40 hours a week, mainly during regular daytime hours.
Possible Careers
Radiologic Technologist
Application Deadlines
There are currently no published application deadlines.
Admissions Requirements
To be eligible for admission, the applicant must have the following:
- Completed high school from an accredited institution or passed the GED
- Completed a minimum of 42 quarter units or 28 semester units at an accredited college or university.
Prerequisites
- Human Anatomy and Physiology: must include two sections, both with a lab
- Medical terminology
- Introduction to Physics or General Physics: one quarter/semester at the college level, no lab required
- General Psychology or Sociology
- English composition (complete sequence)
- Speech or Interpersonal Communication
- Electives to meet the minimum total requirements of 42 quarter or 28 semester units

Career Observation & Volunteer Service
Applicants must complete 8 hours of career observation prior to the interview. Not all applicants will receive an interview. It is recommended that career observation still be completed in order to determine for yourself if this is the career for you.
Discipline Accrediting Agency
Loma Linda University is regionally accredited by the Western Association of Schools and Colleges, Accrediting Commission for Senior Colleges and Universities. The A.S. in Medical Radiography at Loma Linda University holds a specialty accreditation by the Joint Review Committee on Education in Radiologic Technology, 20 North Wacker Drive, Suite 2850, Chicago, IL 60606-3182, telephone (312) 704-5300. The program is also approved by the Radiologic Health Branch (RHB) of the state of California, Department of Public Health, MS 7610, P.O. Box 997414, Sacramento, CA 95899-7414, telephone (916) 327-5106.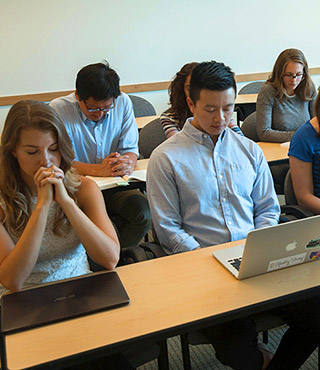 Integrating faith and health
Loma Linda University educates and encourages a balanced life by living our values of humility, compassion, justice, integrity, excellence, freedom and self- control. You will be surrounded by faculty who are committed to healthcare innovation and research while engaging your spirituality.
Expected Cost of Attendance
The following estimated cost of attendance is based on full-time attendance for the number of months enrolled per academic year. Estimated amounts may vary based on a number of factors. Students may use these estimates when applying for financial aid.
Required Program Costs
Academic Year 2023-2024
Year of Program


Months Enrolled

Year 1


9

Year 2


12

Tuition & Fees
$20,590
$15,120
Books, Materials, Supplies & Equipment Allowance


(May or may not be purchased through the school)

$2,075
$965
Other Educational Costs
Non-required costs that can be funded with scholarships/loans.
Year of Program


Months Enrolled

Year 1


9

Year 2


12

Living Expense (Food & Housing Allowance)


Students will be assigned one of the following Living Expense Budget Options:

On Campus Dorm
$10,800
$14,400
LLU Owned Rental Property
$17,280
$23,040
$18,180
$24,240
Undergraduate Dependent w/ Parents
$6,480
$8,640
Off Campus
$17,280
$23,040
Transportation Allowance
$3,150
$4,200
Miscellaneous Personal Expenses
$2,700
$3,600
Federal Student Loan Fees
$69
$69
Cost of Obtaining Professional License
0
0
Dependent Care


(See Budget Revision Request form)

Available upon Request
Disability-Related Expenses


(See Budget Revision Request form)

Available upon Request
Notes
The cost of attendance varies from year to year. Please contact the office of Student Finance for up-to-date costs.
Estimated amounts are for the academic year specified only. Amounts are based on full-time attendance for the number of months enrolled per academic year. International students need to calculate 12 months of living expenses based on these amounts.
Amounts are expected to increase each year consistent with inflation in the professional education sector.
To qualify for financial aid, most students must be enrolled at least half time in an aid eligible program and be taking degree requirements. Half time is 6 units in a quarter for undergraduate programs and 4 units in a quarter for graduate programs.