Listen to our newly launched podcast on Spotify and Apple Podcast
About the Podcast
This podcast is recorded on the campus of Loma Linda University and is produced by the Institute for Community Partnerships. Each episode uplifts the diverse voices within our community in efforts to listen to, respect and engage with our community.
Episode 2: You Want In?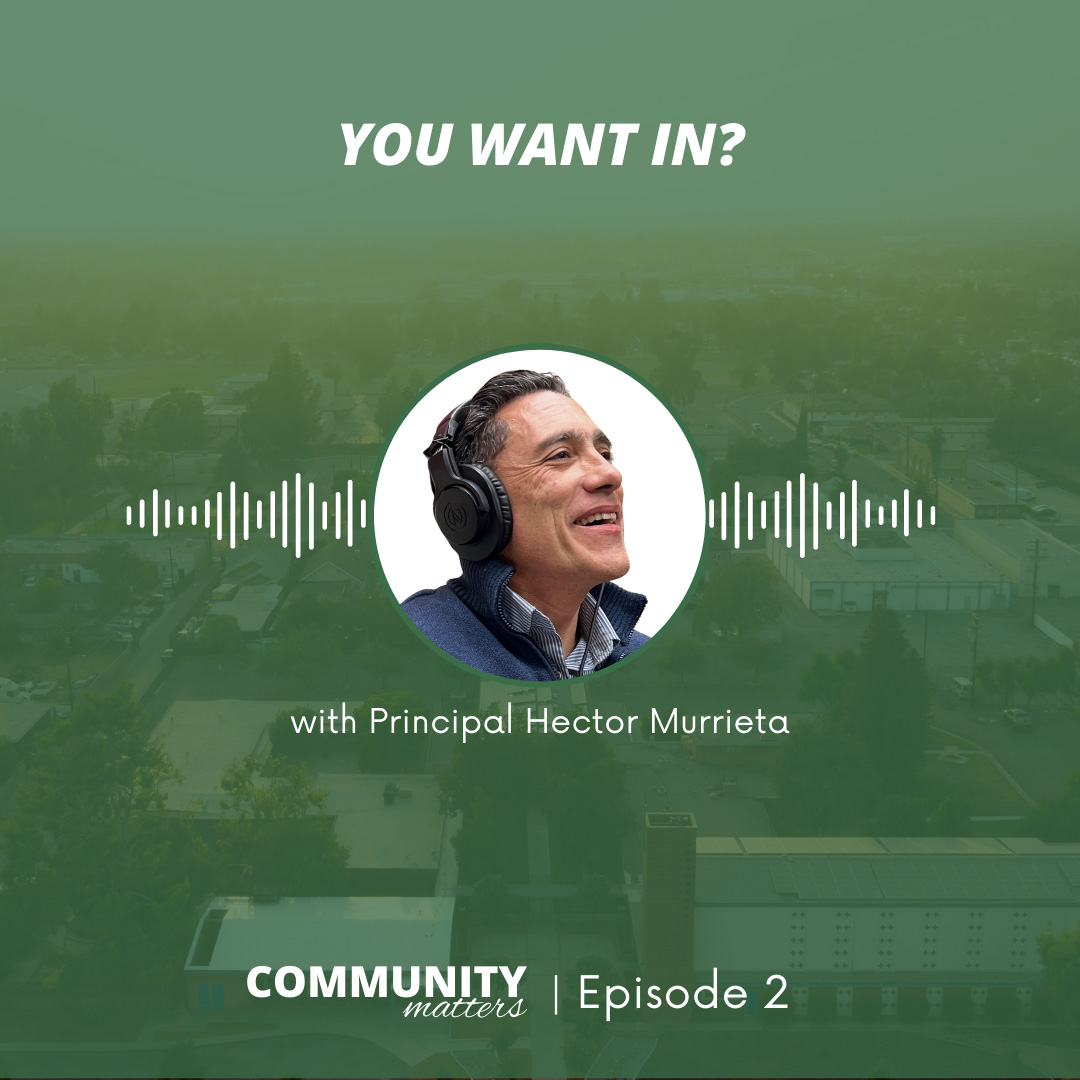 In this podcast hosts, Dr. JC Belliard and Nishita Matangi, chat with the inspiring and encouraging Hector Murrieta, who is the Principal of Sierra Highschool, and alternative school here in San Bernardino. He shares his story of starting with an interest in anthropology and never imagining himself as an educator to being a true champion of education of the whole individual. He gives a new perspective on education and insight into his sources of strength in the midst of major burnout in the field.
Learn more about the LLU Institute for Community Partnerships at https://icp.llu.edu/. You can also see some of the amazing work being done at Sierra High school in partnership with Loma Linda University in the Berdoo Film which can be viewed at https://youtu.be/taSatHw0xF8
Episode 1: From, In & With Community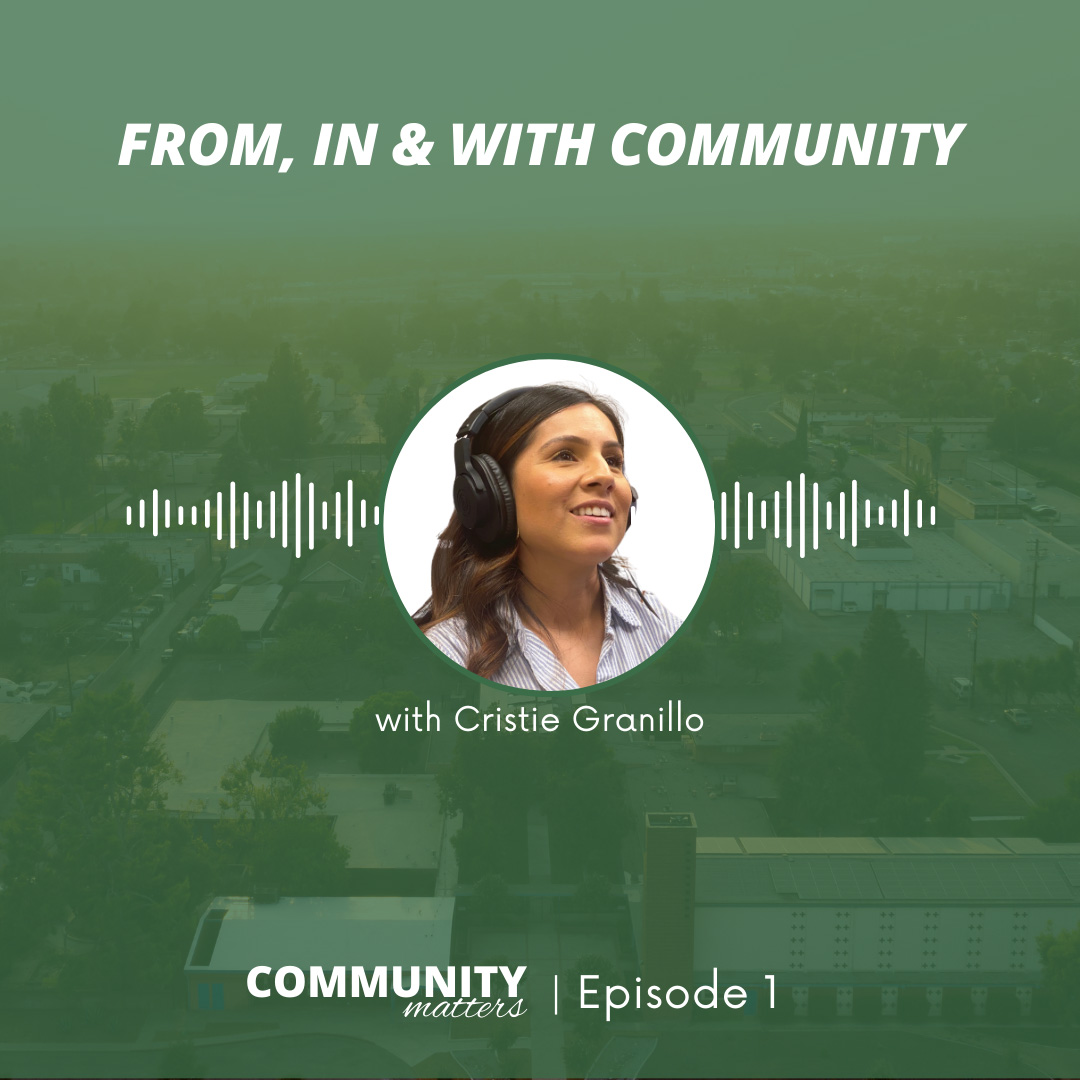 In this podcast hosts, Dr. JC Belliard and Nishita Matangi, chat with the incredible Cristie Granillo, who is mother, wife, educator, PhD student and manager of the Community Health Education Worker program at Loma Linda University Health - Institute for Community Partnerships. She reminisces on how she was raised, challenges she's overcome and how they inform the work she currently does in the local San Bernardino Community. Be inspired by her story and challenged by her passion to serve.
Learn more about the LLU Institute for Community Partnerships at https://icp.llu.edu/our-work
Authored By: Nishita Matangi