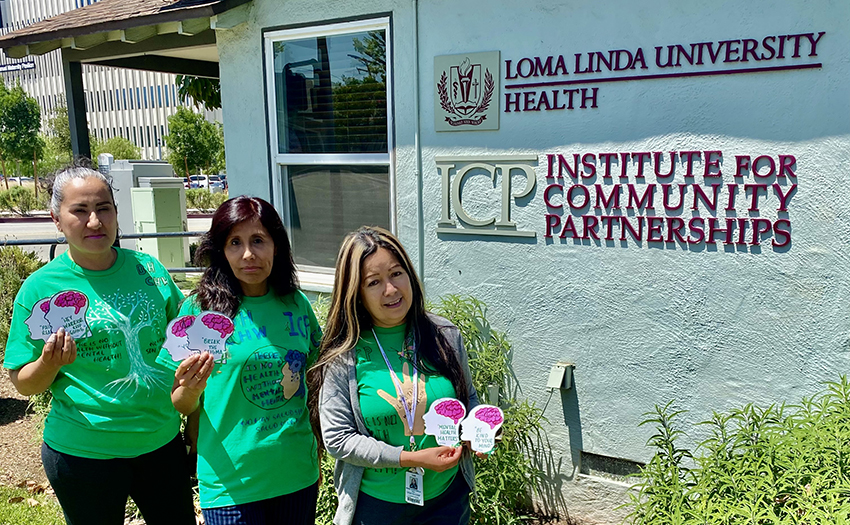 In the U.S. approximately 1 in 5 adults live with a mental illness and 1 in 25 live with a serious mental illness such as schizophrenia, bipolar disorder, or major depression1. Every 11 minutes, someone dies of suicide, which amounts to roughly 46,000 suicides each year2. 70% of adults in the US have experienced some traumatic event at least once in their lives, that's 223.4 million people3. Mental health disorders are becoming more common in the U.S. and around the globe and many are suffering in silence. As mental health is frequently stigmatized it is important to observe Mental Health Awareness month to raise awareness and break the stigma.
In the framework of mental health awareness month, the Behavioral Health Community Health Workers (CHWs) at the Institute for Community Partnerships wanted to promote awareness and contribute to breaking the stigma about mental health disorders in the communities we serve, and society in general. For this purpose, the team organized a series of activities for mental health promotion this past May, 2022. The planned activities included speeches, interviews, murals, informational videos, and visual and written material.
The Behavioral Health CHWs gave a presentation about mental health prevention in the workplace to the ICP, Community Benefit, and CAPS teams. Mental wellbeing is a vital aspect of health, so the team felt it was important to discuss together. The CHW team also conducted short interviews with staff and LLU School of Public Health students to discuss what mental health means to them and how they care for their mental health. All the interviewees agreed that mental health is equally important as physical health and identified spirituality as a vital component of personal and collective mental health.
The Behavioral Health CHWs work the support and guidance of our funding partners at the Behavioral Medicine Center, including Brian's Distelberg, Christine Brassfield, and Silvano Cardenas. They work with clients to set goals, provide support, and assist with navigating resources and the health care system, among others. The team developed a short reenactment video to illustrate how they work with clients and are able to build rapport to further support the needs of the community. The CHWs expressed their creativity through designing personalized t-shirts with the slogan, "There is no health without mental health". They also created magnets with mental health awareness messages and a mural with various messages to promote awareness about mental health. To encourage wellness, the team sent daily affirmations through email and wrote personalized cards to pass throughout the office. The CHWs wanted to share this with the ICP team to promote awareness of the gravity of these illnesses, and to show the importance of being cultured in awareness and help give employees the confidence to seek help.
Mental health is integral to our personal health and well-being so it is important that we understand how to take care of ourselves and recognize signs that someone else may be struggling. The CHWs at the Institute for Community Partnerships are committed to breaking the stigma around mental illness and improving people's overall wellbeing. If you or someone you may know may be struggling please reach out to any of the following resources: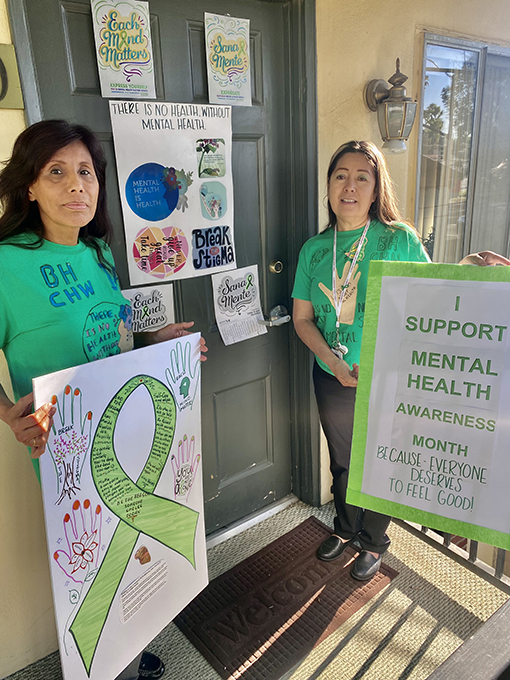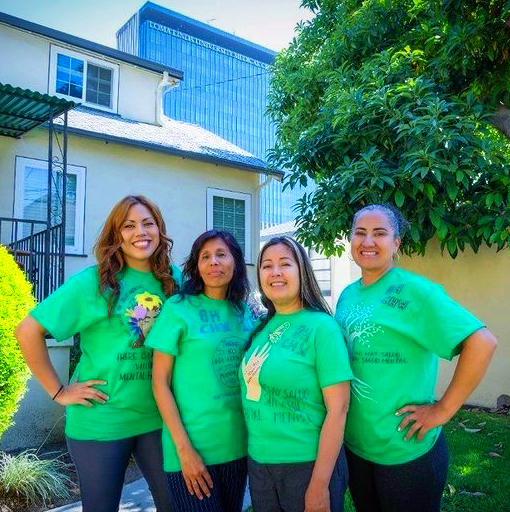 References:
1 U.S. Department of Health and Human Services. (2022, January). Mental illness. National Institute of Mental Health. Retrieved July 5, 2022, from https://www.nimh.nih.gov/health/statistics/mental-illness
2 U.S. Department of Health and Human Services. (2022, March). Suicide. National Institute of Mental Health. Retrieved May 5, 2022, from https://www.nimh.nih.gov/health/statistics/suicide#:~:text=The%20total%20age%2Dadjusted%20suicide,females%20(6.0%20per%20100%2C000).
3 Benjet, C., Bromet, E., Karam, E. G., Kessler, R. C., McLaughlin, K. A., Ruscio, A. M., Shahly, V., Stein, D. J., Petukhova, M., Hill, E., Alonso, J., Atwoli, L., Bunting, B., Bruffaerts, R., Caldas-de-Almeida, J. M., de Girolamo, G., Florescu, S., Gureje, O., Huang, Y., Lepine, J. P., … Koenen, K. C. (2016). The epidemiology of traumatic event exposure worldwide: results from the World Mental Health Survey Consortium. Psychological medicine, 46(2), 327–343. https://doi.org/10.1017/S0033291715001981