Program Description
A Certified Registered Nurse Anesthetist (CRNA) is an advanced practice registered nurse trained in the theories and techniques involved in delivering anesthesia. CRNAs participate in all aspects of patient care throughout the perioperative continuum and practice in all fifty states, providing approximately 32 million anesthetics annually. CRNAs deliver 65% of anesthesia services across the United States.

The Doctor of Nursing Practice degree program of the Loma Linda University School of Nursing, Nurse Anesthesia Concentration offers a didactically front-loaded, 39-month, full-time graduate curriculum designed to educate critical care registered nurses in the nurse anesthetist role across the lifespan. The program's curriculum follows the American Academy of Colleges of Nursing's Essentials of Doctoral Education for Advanced Nursing Practice and the Council on Accreditation of Nurse Anesthesia Educational Programs' (COA) Practice Doctorate Standards for Accreditation of Nurse Anesthesia Programs. It consists of graduate-level core nursing courses, nurse anesthesia concentration courses, clinical courses and DNP practice inquire project courses. It is designed to move students from foundational content through concepts and principles necessary for practice to a clinical practicum sequence for learning and refining of professional clinical practice.
The program is fully accredited by the COA as a Distance Education Program and has been designed to take advantage of available distance education technologies to enhance curriculum effectiveness and flexibility. Courses are delivered via both traditional classroom and hybrid distance education formats. As a result, the first 2 quarters of the program are entirely hybrid in design with the exception of the quarterly Seminar Week. The remainder of the program follows a more traditional format, utilizing distance education technologies to enhance course effectiveness.

The CRNA program commences in the Fall Quarter of each year and students are admitted annually. Students are strongly advised not to work throughout this rigorous program.
Program Length
3 years
Possible Careers
Certified Registered Nurse Anesthetist in settings where anesthesia services are needed
Admissions Requirements
Academics

BS in nursing or equivalent from an accredited school in the U.S.
Cumulative GPA – 3.0 or higher
Science GPA – 3.0 or higher (recommended)
Licenses/Certificates

RN licensure; RN in California before clinical courses
Current Certifications: BLS, ACLS and PALS are required; CCRN (preferred)
Experience

Minimum 1 year, full-time adult critical care RN experience (in the U.S.) at time of matriculation (excluding orientation). Experience is evaluated on an individual basis.
Clinical observation with CRNA – 8 hours (must be completed before admission interview)
Recommendations
Current ICU Charge Nurse

Current ICU Co-worker
Clergy/Spiritual Advisor
Clinical observation with a CRNA is recommended but not required at this time. Due to COVID-19, observation opportunities are not available at Loma Linda University Health. You may do your clinical observation at another facility.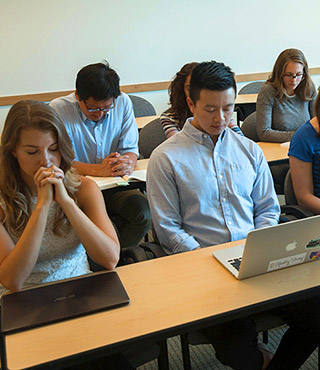 Integrating faith and health
Loma Linda University educates and encourages a balanced life by living our values of humility, compassion, justice, integrity, excellence, freedom and self- control. You will be surrounded by faculty who are committed to healthcare innovation and research while engaging your spirituality.
Expected Cost of Attendance
The following estimated cost of attendance is based on full-time attendance for the number of months enrolled per academic year. Estimated amounts may vary based on a number of factors. Students may use these estimates when applying for financial aid.
Required Program Costs
Academic Year 2023-2024
Year of Program


Months Enrolled

Year 1


9

Year 2


12

Year 3


11

Year 4


6

Tuition & Fees
$46,130
$57,205
$31,440
$21,845
Books, Materials, Supplies & Equipment Allowance


(May or may not be purchased through the school)

$3,710
$1,150
$140
$50
Other Educational Costs
Non-required costs that can be funded with scholarships/loans.
Year of Program


Months Enrolled

Year 1


9

Year 2


12

Year 3


11

Year 4


6

Living Expense (Food & Housing Allowance)


Students will be assigned one of the following Living Expense Budget Options:

On Campus Dorm
$10,800
$14,400
$13,200
$7,200
LLU Owned Rental Property
$17,280
$23,040
$21,120
$11,520
$18,180
$24,240
$22,220
$12,120
Undergraduate Dependent w/ Parents
$6,480
$8,640
$7,920
$4,320
Off Campus
$17,280
$23,040
$21,120
$11,520
Transportation Allowance
$3,150
$4,200
$3,850
$2,100
Miscellaneous Personal Expenses
$2,700
$3,600
$3,300
$4,320
Federal Student Loan Fees
$1,834
$2,344
$1,682
$698
Cost of Obtaining Professional License
0
0
0
0
Dependent Care


(See Budget Revision Request form)

Available upon Request
Disability-Related Expenses


(See Budget Revision Request form)

Available upon Request
Notes
Estimated amounts are for the academic year specified only. Amounts are based on full-time attendance for the number of months enrolled per academic year. International students need to calculate 12 months of living expenses based on these amounts.
Amounts are expected to increase each year consistent with inflation in the professional education sector.
To qualify for financial aid, most students must be enrolled at least half time in an aid eligible program and be taking degree requirements. Half time is 6 units in a quarter for undergraduate programs and 4 units in a quarter for graduate programs.