Program Description
The BS degree prepares students for professional nursing in acute and community settings. Students in this program will gain hands-on learning throughout the program and guaranteed clinical placement across our seven partner facilities. First-hand experience in diversified health care settings and expert level simulation opportunities prepare students for a wide array of career opportunities. The School of Nursing may offer advanced placement for those with an LVN.
We also offer a completely online RN to BS track for students with an AS level RN license wanting to advance their career opportunities by obtaining a BS degree in Nursing. Tailored to working nurses, this program offers courses using web based modalities, instructors who are working in their field and flexible scheduling; this program is available for part-time study. (Admissions requirements and prerequisites for this track vary slightly)
Cohorts range in size from 56-60 students allowing for fully engaged learning and individual attention with highly skilled faculty. Robust academic support programs along with opportunities to participate in student leadership and global mission service contribute to the holistic educational experience.
Program Length
2 1/2 years
Possible Careers
Nurse in hospitals, public health, community clinics, emergency, schools.
Application Deadlines
| Quarter | Application Open | Priority Deadline | Final Deadline |
| --- | --- | --- | --- |
| Autumn of 2024 | Oct 1, 2023 | — | Feb 1, 2024 |
Admissions Requirements
Minimum college cumulative and prerequisite GPA of 3.0 for the regular track
All prerequisites with a C or better
Application with personal essay
Official transcripts from all college credits
Pre-entrance exams (TEAS and Critical Thinking)
Three letters of recommendation (2 from instructors)
Completion of HS or equivalent
Unfortunately, not all applicants who meet the minimums requirements can be invited for an interview due to time constraints
Recommended:
It is recommended that applicants obtain volunteer or work experience in a hospital/clinical setting.
California Board of Registered Nursing report of
NCLEX pass rates
Prerequisites
Anatomy & Physiology I & II (with lab) 8 quarter units
Intro to Organic & Biochemistry (with lab) 8 quarter units
Basic Medical Microbiology (with lab) 5 quarter units
English Composition (Full Sequence) 9 quarter units
Public Speaking 4 quarter units
General Psychology 4 quarter units
Lifespan Development 4 quarter units
Introduction to Sociology 4 quarter units
College Algebra 4 quarter units
Nutrition 4 quarter units
Physical Education 2 activity classes
Humanities 16 quarter units (At least 3 areas required)
Choose from the following areas for humanities:
Introduction to Art or Music
Literature
Applied Art or Music
Foreign Language
History
Philosophy
Religion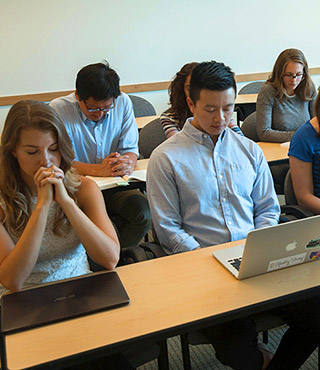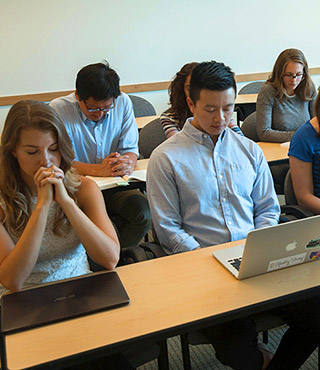 Integrating faith and health
Loma Linda University educates and encourages a balanced life by living our values of humility, compassion, justice, integrity, excellence, freedom and self- control. You will be surrounded by faculty who are committed to healthcare innovation and research while engaging your spirituality.
Expected Cost of Attendance
The following estimated cost of attendance is based on full-time attendance for the number of months enrolled per academic year. Estimated amounts may vary based on a number of factors. Students may use these estimates when applying for financial aid.
Required Program Costs
Academic Year 2023-2024
Year of Program


Months Enrolled

Year 1


9

Year 2


9

Year 3


6

Tuition & Fees
$40,865
$39,855
$22,400
Books, Materials, Supplies & Equipment Allowance


(May or may not be purchased through the school)

$2,465
$900
$400
Other Educational Costs
Non-required costs that can be funded with scholarships/loans.
Year of Program


Months Enrolled

Year 1


9

Year 2


9

Year 3


6

Living Expense (Food & Housing Allowance)


Students will be assigned one of the following Living Expense Budget Options:

On Campus Dorm
$10,800
$10,800
$7,200
LLU Owned Rental Property
$17,280
$17,280
$11,520
$18,180
$18,180
$12,120
Undergraduate Dependent w/ Parents
$6,480
$6,480
$4,320
Off Campus
$17,280
$17,280
$11,520
Transportation Allowance
$3,150
$3,150
$2,100
Miscellaneous Personal Expenses
$2,700
$2,700
$1,800
Federal Student Loan Fees
$78
$78
$78
Cost of Obtaining Professional License
0
0
0
Dependent Care


(See Budget Revision Request form)

Available upon Request
Disability-Related Expenses


(See Budget Revision Request form)

Available upon Request
Notes
70-75% of LLU Nursing students receive financial aid
Estimated amounts are for the academic year specified only. Amounts are based on full-time attendance for the number of months enrolled per academic year. International students need to calculate 12 months of living expenses based on these amounts.
Amounts are expected to increase each year consistent with inflation in the professional education sector.
To qualify for financial aid, most students must be enrolled at least half time in an aid eligible program and be taking degree requirements. Half time is 6 units in a quarter for undergraduate programs and 4 units in a quarter for graduate programs.