Program Description
PROFESSION
Loma Linda University's Bachelor of Science in Radiation Sciences post-professional program is unique by offering a flexible learning program at a competitive tuition rate and allowing students to choose a variety of scheduling options for the busy working professional. The average part-time student can complete their degree in 1-2 years depending on transfer credits upon completion of their entry-level imaging program. Frequently, students are closer than they think in completing their bachelor's degree.
CAREER AND HIGHER EDUCATION POSSIBILITIES

The Radiation Sciences, BS, (BSRS) degree provides imaging professionals with the foundational education necessary to advance into various career possibilities including:
• Advanced imaging modalities such as CT, MRI, and cardiac and vascular imaging
• Graduate degree programs such as a master's degree in management, education, physician assistant, radiologist assistant, or even a clinical master's degree and doctoral degree programs to include medical school
• Professional advancement into entry management, education, and informatics (PACS) positions
• Many more possibilities also exist in the imaging or public health professions
Students can customize their degree by choosing an area of emphasis in which to focus their studies on individual goals.
BSRS AREAS OF EMPHASIS
• Administration & Education (1 year, 24 units - online)
• Imaging Informatics (1 year, 24 units - online)
• Special Imaging: CT and/or MRI (12-24 units)
• Special Imaging: CI and/or VI ((23-41 units)
• Science: General, PA, and Medical School (15-20 units selected from the natural sciences in the areas of biology, microbiology, chemistry, math, statistics, or physics)
State laws across the nation require universities to be authorized to legally deliver online education to students residing in states other than the home state of the institution. To view the list of states authorizing Loma Linda University online students, go to: https://home.llu.edu/education/office-of-provost/departments-and-divisions/educational-effectiveness/online-programs/llu-state-authorization

Program Length
2 to 4 years (part-time)
Possible Careers
Entry-level Supervisor, PACS Administration, Education, Advanced Imaging Modalities (CT, MRI, CI, VI), and Advanced Degrees.
Application Deadlines
| Quarter | Application Open | Priority Deadline | Final Deadline |
| --- | --- | --- | --- |
| Spring of 2024 | Sep 1, 2023 | — | Feb 1, 2024 |
| Summer of 2024 | Nov 1, 2023 | — | Apr 1, 2024 |
| Autumn of 2024 | Feb 1, 2024 | — | Jul 1, 2024 |
Admissions Requirements
To be eligible for admission, the applicant must have the following:
An associate degree (or minimum of 96 transferable units per program director approval). A maximum of 70 semester or 105 quarter units (didactic only) from an accredited junior college will be accepted as transfer credit. Students who have completed a hospital training program are allowed up to 50 junior college level quarter units of academic credit on the basis of their registry certificate.
Certification from an approved program in radiologic technology, computed tomography, magnetic resonance imaging, radiation therapy, nuclear medicine, cardiovascular imaging or sonography (ultrasound).
Prerequisites
Co-requisite
Students should be/fall within 12 quarter units of completion of General Education (GE) requirements in order to be considered for the Bachelor of Science degree in Radiation Sciences core program or have developed a academic plan with the program director.
General Education
Humanities—28 units minimum (choose minimum of three areas from: history, literature, philosophy, foreign language, art/music appreciation/history). Included in this minimum, 4 units of religion per year of attendance at a Seventh-day Adventist college or university. Five units of religion are included in the B.S. degree core as a co-requisite. A total of 28 quarter units are required to fulfill this area.
Natural Sciences—Additional natural science units from: chemistry, geology, mathematics, physics, and statistics. Must have a total of 12 quarter units of natural sciences (no more than 6 units in any one area from the natural sciences may be used). Two years of high school mathematics with grades of C or above, or intermediate algebra in college.
Social Science—Must have a total of 12 quarter units of social science. Select additional quarter units from: economics, geography, political science, psychology, sociology, or anthropology.
Communication—English composition, complete sequence. Additional communication units may include courses in computer information systems, critical thinking, and public speaking. Minimum of 9 units are needed to complete this area.
Health and Wellness—Personal health or nutrition and two physical activity courses to meet the minimum of 3 quarter units.
Electives—Electives are to meet the minimum requirements of 192 quarter units.
Discipline Accrediting Agency
Western Association of Schools and Colleges (WASC), 985 Atlantic Avenue, Suite 100, Alameda, CA 94501; telephone (510) 748-9001.
www.wascweb.org
.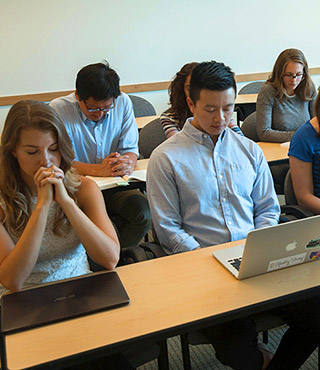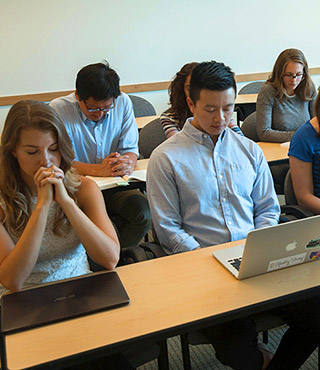 Integrating faith and health
Loma Linda University educates and encourages a balanced life by living our values of humility, compassion, justice, integrity, excellence, freedom and self- control. You will be surrounded by faculty who are committed to healthcare innovation and research while engaging your spirituality.
Expected Cost of Attendance
The following estimated cost of attendance is based on full-time attendance for the number of months enrolled per academic year. Estimated amounts may vary based on a number of factors. Students may use these estimates when applying for financial aid.
Required Program Costs
Academic Year 2023-2024
Year of Program


Months Enrolled

Year 1


12

Year 2


12

Tuition & Fees
$15,500
$15,500
Books, Materials, Supplies & Equipment Allowance


(May or may not be purchased through the school)

$570
$570
Other Educational Costs
Non-required costs that can be funded with scholarships/loans.
Year of Program


Months Enrolled

Year 1


12

Year 2


12

Living Expense (Food & Housing Allowance)


Students will be assigned one of the following Living Expense Budget Options:

On Campus Dorm
$14,400
$14,400
LLU Owned Rental Property
$23,040
$23,040
$24,240
$24,240
Undergraduate Dependent w/ Parents
$8,640
$8,640
Off Campus
$23,040
$23,040
Transportation Allowance
$4,200
$4,200
Miscellaneous Personal Expenses
$3,600
$3,600
Federal Student Loan Fees
$79
$79
Cost of Obtaining Professional License
0
0
Dependent Care


(See Budget Revision Request form)

Available upon Request
Disability-Related Expenses


(See Budget Revision Request form)

Available upon Request
Notes
The cost of attendance varies from year to year. Please contact the office of Student Finance for up-to-date costs.
Estimated amounts are for the academic year specified only. Amounts are based on full-time attendance for the number of months enrolled per academic year. International students need to calculate 12 months of living expenses based on these amounts.
Amounts are expected to increase each year consistent with inflation in the professional education sector.
To qualify for financial aid, most students must be enrolled at least half time in an aid eligible program and be taking degree requirements. Half time is 6 units in a quarter for undergraduate programs and 4 units in a quarter for graduate programs.